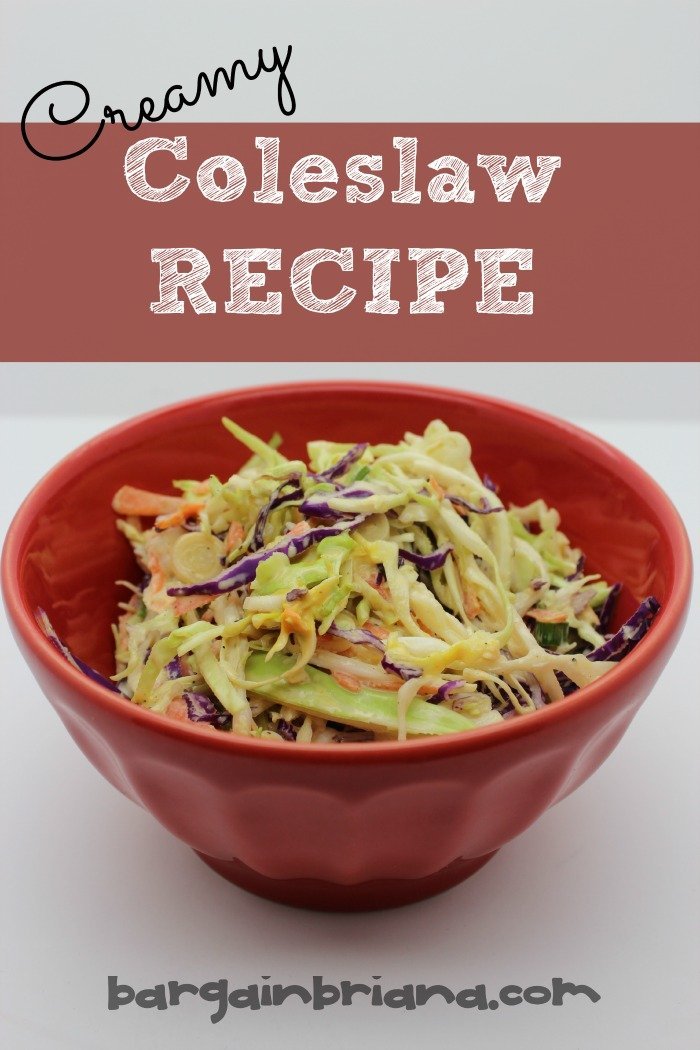 Coleslaw is a popular side dish for family gatherings and pitch-ins. It is a salad consisting mostly of finely shredded cabbage and dressed with a vinaigrette salad dressing or the creamier version with mayonnaise.  The coleslaw dressing is what makes each recipe unique!
Traditionally coleslaw is used as a side dish. Oftentimes served with french fries or chips along with barbecue or chicken sandwich. It can also be used as a topping for a sandwich, such as a Reuben sandwich. Sometimes referred to as just slaw, the term coleslaw arose as a partial translation from the Dutch term "koolsla" which means cabbage salad.
We have a easy coleslaw recipe for you to make. Save money by buying the cabbage and carrots and cutting yourself. If you want to save a little time, just pick up one of the convenience bags at the grocery store. This a creamy coleslaw recipe that will be a hit at your next gathering.
Recipe for Cole Slaw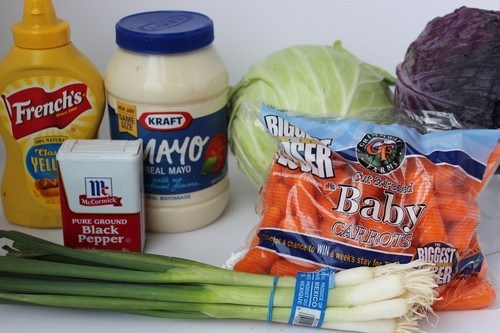 Ingredients: 
5 cup cabbage, shredded, green, red, or both
1 cup carrots, julienned
1/4 – 1/2 cup green onions, thinly sliced
4 Tablespoon mayonnaise
1/2 Tablespoon mustard
Pepper, to taste
Here's How to Make Homemade Cole Slaw:
Cut off cabbage (leaving the core) and slice on mandolin slicer.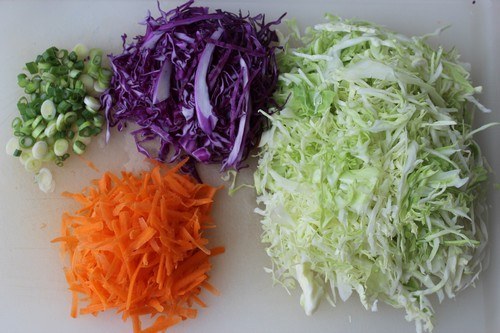 Julienne carrots.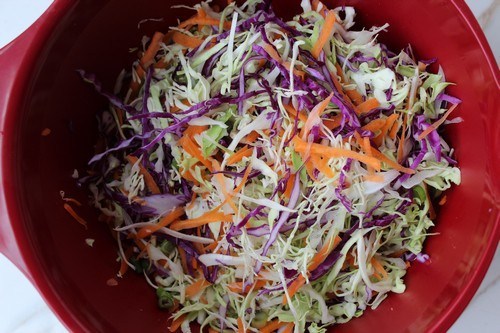 Mix vegetables in a large bowl. Add remaining ingredients and mix well. Serve right away.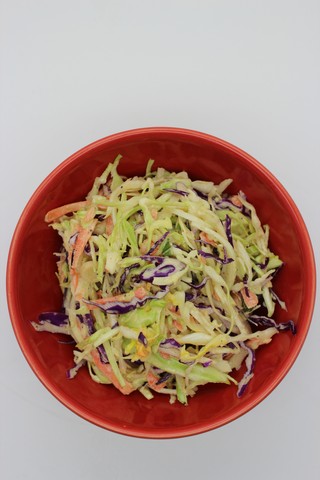 View the Recipe Index for a complete list of recipes. For the most recent vegetarian recipes posted on the blog, go here. To view all the recipes post on the blog, go here.