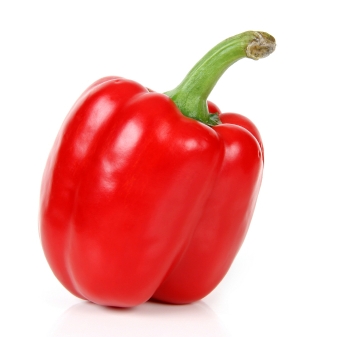 Roasted Red Peppers are so easy to make that will never need to buy these from a jar again. You will save money and be healthier by making your own!
For a recent recipe I was trying, I didn't have pimentos as it called for in the recipe. Instead I found by googling that I could substitute roasted red peppers for the sliced pimentos. Of course, I didn't have any roasted red peppers in a jar readily available either.
However, I had just made an ALDI trip where I had picked up a three pack of various peppers. So with a little more googling, I was able to figure out how to roast my red pepper. Yes, this is how I cook, with google very handy!
It's so simple and I skipped a bunch of steps I found on some of the websites as it was going to be a ingredient within a recipe so I didn't need to coat with olive oil.
Wash your red pepper. Cut your red pepper in half.  Broil until red pepper is charred but not completely burnt.
Rinse in cool water. The skin should come right off. Another trick you can use is instead of rinsing off right away, you can put directly in a bowl covered in saran wrap. Let sit for 10-15 minutes and the steam will do the work for you! I don't find I need to do that as I use a similar technique I use to get the peels off my peaches.
Cut your peppers into strips, dice, or however your recipe calls for it. Easy Pea-sy!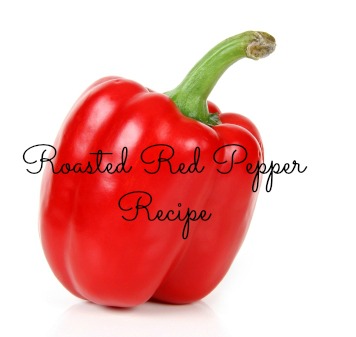 View the Recipe Index for a complete list of recipes. For the most recent vegetarian recipes posted on the blog, go here. To view all the recipes post on the blog, go here.