This is a sponsored post. All thoughts and opinions are my own.
Having a large household, the laundry never ends. Our kids are involved in sports and exercise activities as well as working in physical jobs so there is usually multiple loads of laundry per day. One thing we do not ever want to run out of in our household is fabric care products. Laundry products are something that we have to keep in stock in our household. As a bargain hunter, I love to stock up on these products when I find a great deal.
Right now is a fantastic opportunity to stock up on P&G fabric care products at Target. Each week there is a great opportunity to stock up and save on your favorite P&G laundry products. Check out Target's GiftCard promotion page to see the featured deal every week through the entire month of August. Buy the specified amount of products for the week, and you will get a specified gift card back to use!
I recently headed to Target to check this deal out for myself. This promotion covers a wide variety of P&G fabric and laundry care products that you will be able to stock up and meet the needs of your entire family.
My kids love the fresh scents of Downy Unstopables. It's easy to just shake a few beads into the washing machine. This gives your laundry up to 12 weeks of freshness.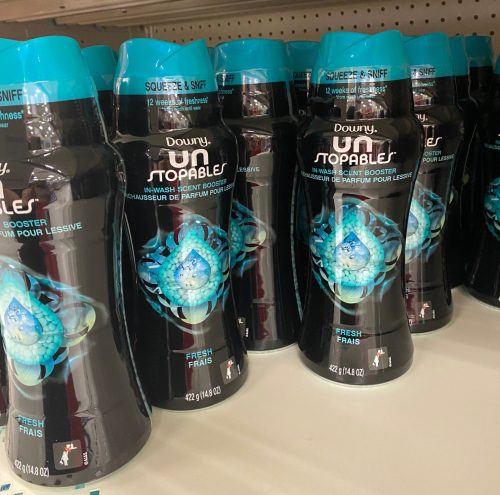 Next up, I found Tide PODS in Spring Meadow scent. PODS are easy for the teenagers to use as they don't have to measure out the detergent. It also super easy to just toss one of those in the washing machine without the mess and hassle of measuring out the detergent.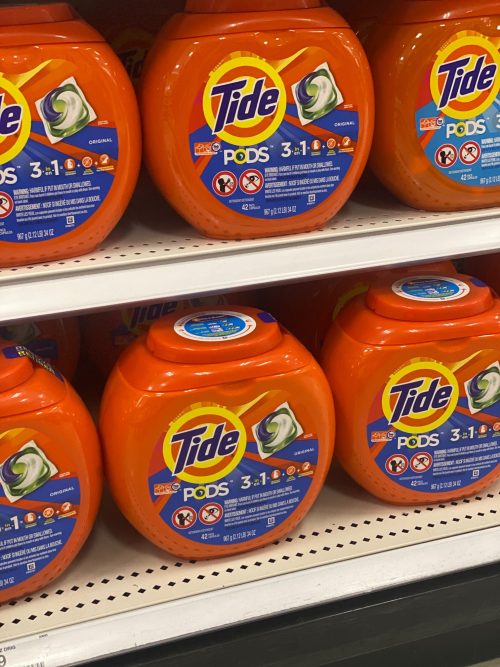 The same convenience with Gain Flings makes it easy for the teenagers. Gain Flings and Tide PODS are America's favorite laundry pacs. 15 weeks of freshness from wash to wear is what you will get with Gain Flings. I love the scent and how fresh our clothing feels after using Gain Flings.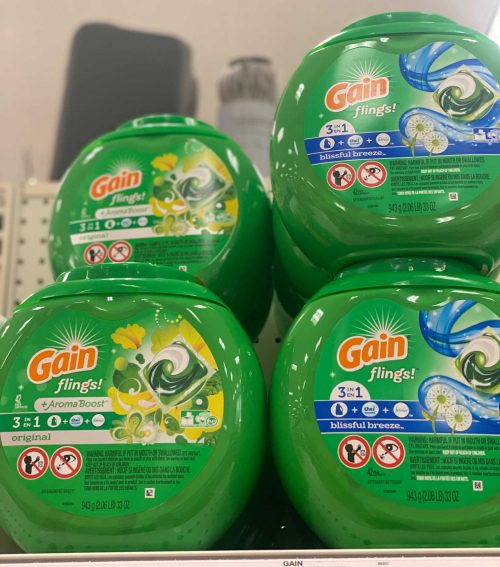 I just kind of went wild in the laundry aisle. With all of the newer laundry products, there is still what I would consider classic products you don't want to skip over! Help reduce wrinkles with your laundry with Bounce Dryer sheets. Dryer sheets also help reduce static cling which can be a huge issue with our laundry. I also love to put dryer sheets in drawers or boxes with clothing and linens to help keep them smelling fresh.
While I was stocking up, I also decided to grab some Downy Fabric Softener. This is nice to have in my laundry stockpile! Downy Fabric softener reduces wrinkles as well as conditions to help prevent stretching, fading, and fuzz.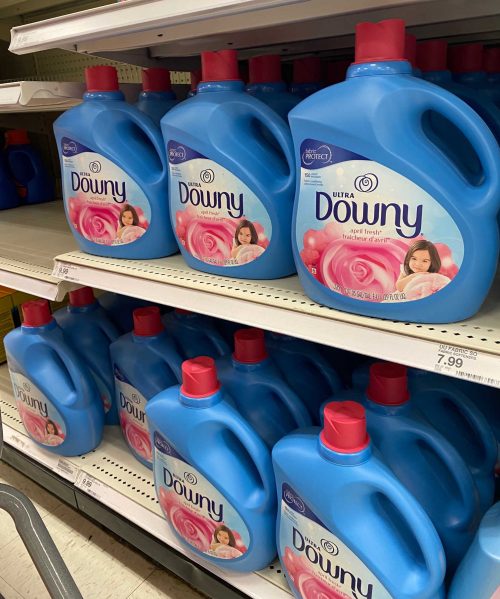 While I don't use all of these products for every single load of laundry, I love to have everything I need at my fingertips to save trips to the store. In these times, it's best to reduce the amount of trips to the store for safety. I also love that Target has the option for curbside pickup so you can still stock up on your favorite products without ever having to leave your vehicle.
Be sure to check out this week's Target Gift Card promotion to find out how you can stock up and save on your favorite and most popular P&G Fabric Care products! These offers are for a limited time!