As you may or may not know, I'm a huge lip balm addict. My favorite brand at the moment is Burt's Bees, which is not normally the most economical of lip balms as it runs around $2.99 retail at stores.  So if you are a fan, this VitaCost deal is a good deal for you and it is back in stock!
If you are new to VitaCost , you will receive a $10 off $10 purchase coupon. Buy (6) of these Burt's Bees Lip balm at $1.50. You will pay just the shipping, which is $4.99.  This makes each lip balm just $0.83 shipped and that's a good price in my book on any brand, let alone my favorite, go to brand.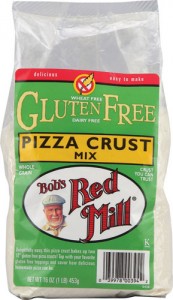 Also, if you are a Bob's Red Mill fan. Many of these products are 20% off or even more at VitaCost! This makes Bob's Red Mill Gluten and Wheat Free Pizza Crust Mix — 16 oz just $3.22. You could score a deal with several of these items and just pay $4.99 shipping!
They have a wide variety of items, though from diapers to cleaning products, and personal care items. I'm completely amazed by the selection and prices at VitaCost. You will find some of those expensive organic, gluten free ingredients and items for a discount, which is hard to find at any other store.
These are just a couple of ideas. There are multiple ideas because they have snacks, diapers, vitamins, personal care, etc!
Get this deal with a few steps: