This post is sponsored by Smiley360. All thoughts and opinions are my own.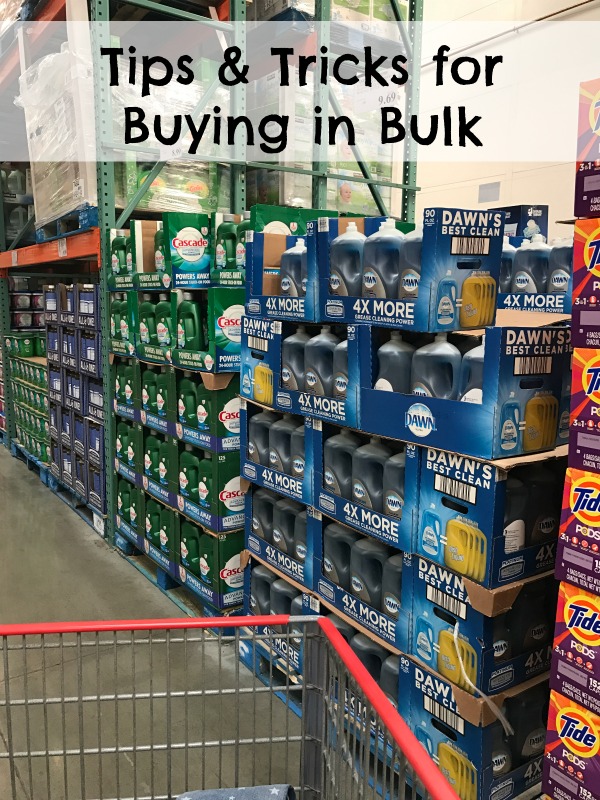 Purchasing items in bulk can save time and money. It can also relieve the stress of running out of your favorite everyday products.  When you stock up on your favorite P&G Products at Costco you won't have to worry about ruining your plans when you are stocked up.
When you think of buying in bulk, what comes to mind? For many of us, when we think buying in bulk is only for businesses or daycare centers. Who needs a 4 gallon tub of mayonnaise? When buying certain items in bulk, you can save big!
Why Buy in Bulk?
Save Money. To make sure I am getting the best deal, I find the unit price. Buying taking the total price of the item and dividing it by the quantities or ounces in the package, I can quickly figure out if the bulk item is a better deal than I would get if I bought at a traditional store.
Convenience. There are items that I don't think any of us want to run out of at home. For example, our must have stock up items include toilet paper, laundry detergent, and dishwasher tablets. If I run out of any of these important items, it will require a trip to the store and I will definitely pick up more items than just those items. Picking up $10-$15 worth of extra items that I don't need right now at the store adds up over time! One of my favorite items to pick up at Costco is Tide® Advanced Power®, which gives you better stain-fighting power, whiter whites, and brighter brights!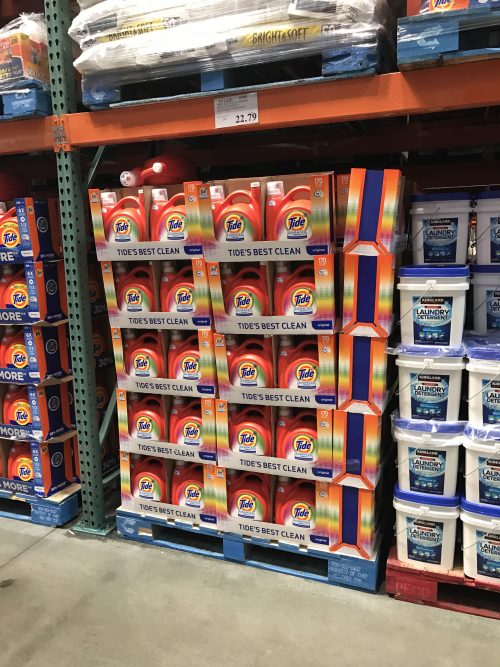 Less Hassle. If I am bulk cooking, it makes sense to buy a 64 ounce jar of pasta sauce. This eliminates having to open up multiple cans or jars of products.
Costco and P&G products know that #DetailsMatter especially when it comes to items around your home. Stock up to save at Costco with these P&G products that were scientifically designed to give your every day items some extra oomph!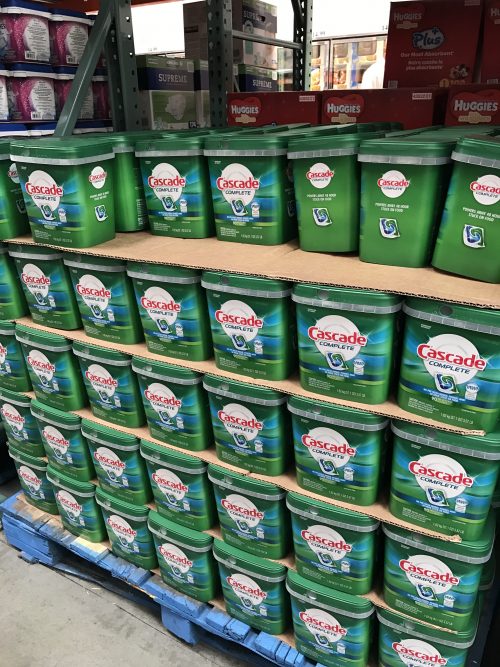 Do you buy in bulk? If so, what are your favorite products to stock up on?