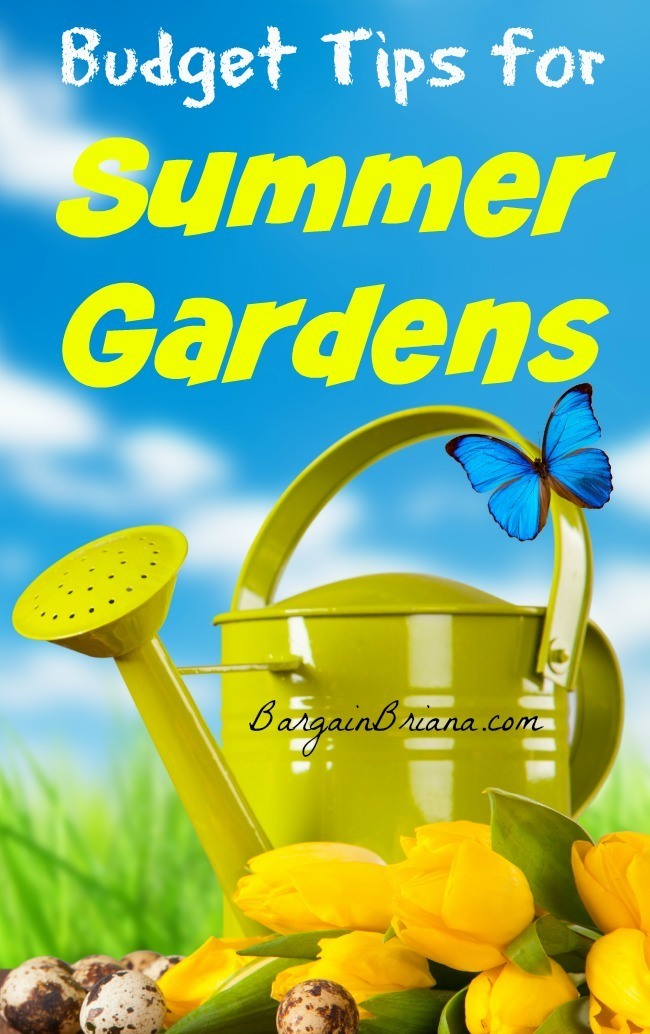 Gardening during the summer is one of the most satisfying things you can do. Watching something grow under your careful attention is extremely rewarding. Although summer gardening is incredibly fun, it can also get expensive if you are not careful. If you are willing to make a few adjustments, however, you can grow your summer garden very economically.
Budget Tips for Summer Gardens
Here are some tips to consider:
Go homemade for the irrigation
Most people spend a good deal of money on water irrigation systems and while the often work well, they are not the only way to go. If you wish to spend less money on the watering of your plants, simply go homemade. There are countless options here but the easiest is the simple two liter solution. Cut off the bottom of a two liter and put it in upside down next to the plants that need watering. Then fill it up with water and let it slowly seep into your plant's roots. What did that cost you?
Be willing to start from seed
All you have to do is check out the price of a plant and then compare it to a package of seeds. The seeds will yield hundreds of plants whereas the plant is not even guaranteed a single successful transplant. The plant cost up to 10 times more than the seeds. Obviously seeds are the most economical options.
Learn to love perennials
These wonderful plants are great because they prevent you from having to buy new ones every single season. That always saves you money, right? If you try to stick with annuals every season, your expenses are guaranteed to go up. Find the perennials you like and then center your garden around them. You can still plant the others, but make the primary look of your garden around perennials.
Buy at the end of summer
This can save you a fortune on shrubs and any others that will take hold and live. The plants are always a ton cheaper and you can actually get some things that are normally expensive for next to nothing.
Get creative with your pots
There are tons of creative things you can do to make a flower pot. People put them in everything from watering tins to concrete blocks. Whatever you do, try to find things that are already around to make into flower pots before spending your hard earned cash. The creative pots are almost always better and far more interesting.
These are only a few ideas to save on your summer garden. What other ideas do you have to save a few bucks along the way?
Did you enjoy this post? Find more money saving tips here.