The following is a post sponsored by Cans Get You Cooking via the Mom it Forward Network.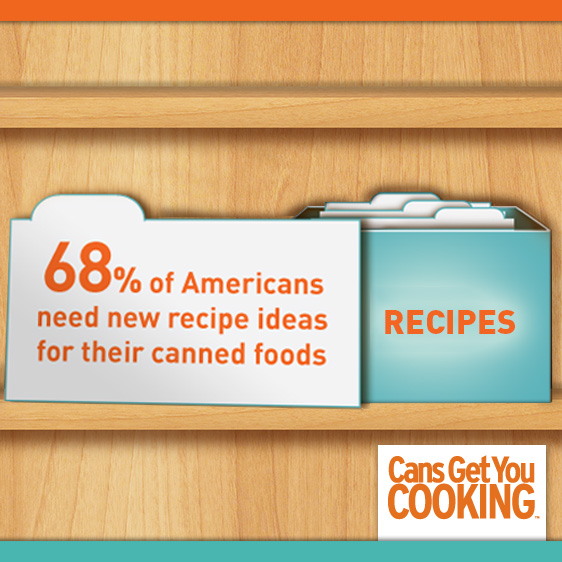 Canned goods are a MUST in our pantry stockpile. In fact, canned goods have overloaded the pantry so much that I have a stockpile in the garage as well. Canned goods are inexpensive and have a long shelf life,which makes it a great item to always have on your "stock up" list.  The can is one of the best ways to get food from the farm to your family table by sealing in freshness, flavor, nutrition so they can be served anytime with confidence. Plus, I know that the many canned fruits and vegetables have equal or more nutrients than their fresh or frozen counterparts. I have less waste when I use canned goods!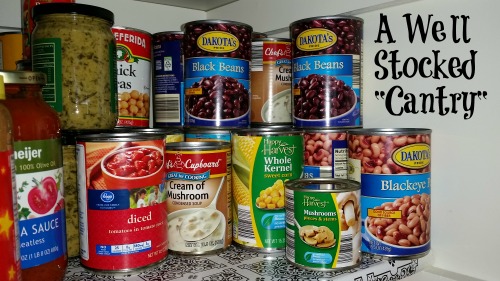 Stock your pantry with your favorite items. I know we always need diced tomatoes, corn, beans in our "cantry." We also use corn, peas, and green beans as side dishes too! Tomato sauce is always a must because we can easily add Italian spices to make quick and easy spaghetti nights.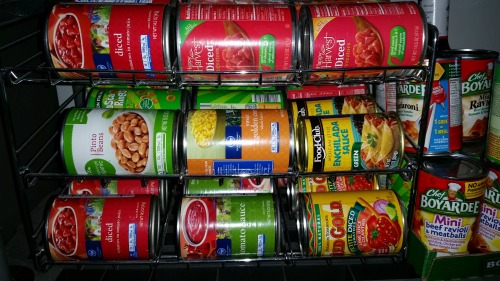 According to recent studies, most Americans throw away spoiled fruits and vegetables two times a week on average, wasting approximately 15 – 20% of fresh vegetables and fruits each year. Unfortunately, I can include myself in this statistic.  It makes me sick every time I have to throw away wasted products because we didn't have time to eat them or they got hidden in the back of the refrigerator. It is like throwing money in the trash!
A well stocked pantry helps you make hearty, flavorful, nutritious meals you can feel good about, anytime. Some of my favorite recipes to cook with canned products include:
Notice a bean theme? My favorite canned goods to cook with are diced tomatoes and beans. The weeks when I cook chili, the recycle bin is full! Did you know that metal cans are endlessly recyclable and are the most recycled containers in America today, keeping metal out of the landfills and saving significant energy. Nearly 80-90% of all steel that has ever been produced is still in use today.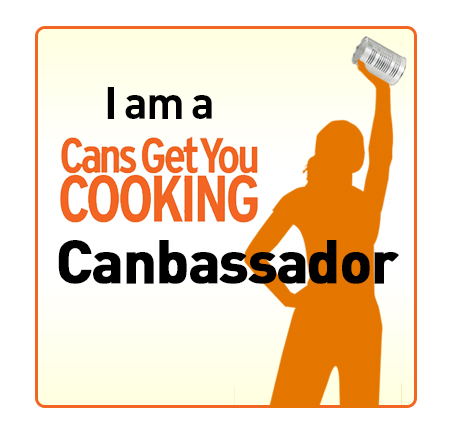 Learn more about the Cans Get You Cooking on the website, Facebook, Twitter, Pinterest, and YouTube!
How do you use canned goods in your cooking?
This post was sponsored by Cans Get You Cooking via the Mom it Forward Network. Rest assured, this Post was written by me and was not edited by the sponsor. Read more on my Disclosure Policy.