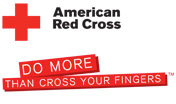 September is National Preparedness Month. I will be joining the Clorox Company and  Consumer Queen along with several other bloggers to help spread the word about Emergency Preparedness. Are you prepared?
Disasters can happen quickly without warning as we have seen with the Wild Fires in the West and the Tennessee flooding to name a couple most recent disasters. The most important steps to staying safe is being prepared BEFORE an emergency occurs. Many of the items you would need in the case of an emergency, can be stockpiled for cheap or free when you watch the sales and utilize your coupons.
An important part of the emergency preparedness is building a comprehensive emergency preparedness kit. Maybe, not quite Y2K stock up but it is always a good idea to have several key items. Here's a good starting point:
Water (minimum three day supply for evacuations, two week supply for home)washing and drinking)
Non-perishable foods (minimum three day supply for evacuations, two week supply for home)
Assorted battery pack (purchase the pack that provides a variety of battery sizes so that you're prepared no matter the need)
Flashlight
Multipurpose tool
First aid kit
Medications (at least a 7 day supply)
Battery-powered or hand-crank radio (NOAA Weather Radio if possible)
Extra clothing
Sanitation and personal hygiene items
Cell phone with chargers
Family and emergency contact information
Extra cash
Emergency blanket
Map(s) of the area
Copies of important documents – In case of emergency, you'll need copies of birth records, household lease or deed, medications list, passports and insurance policies
Household liquid bleach
Did you know bleach, like Clorox Liquid Bleach, can not only disinfect surfaces but also can be used to create drinkable water?
To Disinfect Surfaces: Use 1/4 cup bleach to 1 gallon of water, or as directed on the label, to disinfect hard, non-porous surfaces in your home.
To Disinfect Water: If you need to purify water during an emergency, (and do not have the means to boil it for 3-5 minutes), you may disinfect your water using bleach. If water is clear, add 8 drops (1/8 tsp.) of bleach per gallon of water. If water is cloudy, add 16 drops (1/4 tsp.) of bleach per gallon of water. Mix the solution thoroughly and let it stand for about 30 minutes before using it. Properly treated water should have a slight chlorine odor. If it doesn't, repeat dosage and allow water to stand an additional 15 minutes. The treated water can be made drinkable by pouring it between clean containers several times.
You may be able to find a pre-assembled emergency preparedness kit that will have a good starting foundation for the supplies you need. Disaster can happen anywhere so you will want to have a full kit at home and either a full or partial kit at your work or in your vehicle. Be sure to let your entire family know of the kit, its contents, and the location so your entire family is prepared!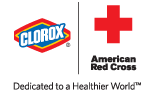 For more information please visit www.clorox.com/redcross and download the preparedness guide: Prepare Yourself Now for Peace of Mind Later.