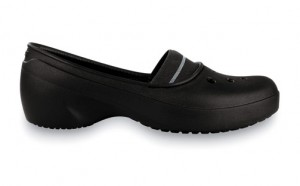 You don't want to miss this awesome Buy One Get One Free deal going on at Crocs.com right now. On top of that, you get FREE Ground shipping. On top of that many pairs of Crocs are even on sale right now.
Prices are as low as $14.99, so you could get two pairs of Crocs for just$7.50 each SHIPPED!
I've told you many times how much I love my Crocs and if you see me "in real life" most likely I will be wearing one of my numerous pairs!
You really don't want to miss this deal. If you haven't checked out Crocs.com, you will be simply amazed at the stylish shoes they are now offering!