"Freakin" Awesome is how my little brother described my Zucchini Pancakes tonight! Best compliment on my food I've received from anyone in a awhile – maybe ever.
Everyone else like them. I kind of omitted to my two youngest kids (2 & 4) what my secret ingredient was. I was waiting for one of them to comment on the green stuff in them and make some kind of grossed out face but it never happened. The lighting was kind of low in the kitchen at the time so maybe they missed it! I kept telling them they were just pancakes and they didn't question me.
Ingredients: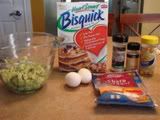 3 cups (or so) of grated Zucchini
1 cup of Bisquick (You might want to adjust this depending on how puffy you want your cakes. Add more if you want them thicker!)
2 eggs
1/2 cup of Cheese (I used Sharp Cheddar cuz that is what we had – you could use any kind, though!)
1/2 teaspoon of garlic salt
1 teaspoon of All Seasoning or Seasoning Salt
2 chicken bouillon cubes (smashed)
I used just one clean, garden fresh, Zucchini for this recipe. I didn't peel it. I don't like doing that. It takes away too much nutritional value. Plus, I'm really lazy when it comes to peeling. Did you know Zucchini, is like the perfect food – nutrition wise. I also like it because it doesn't have an overwhelming flavor to it, which makes it easy to hide.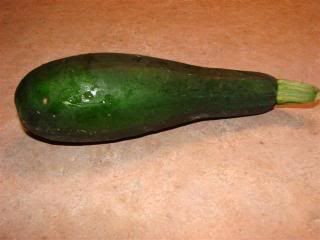 This was the fun part. All the kids had to try this. My new toy. I've discovered it is the best thing ever. I used to have a clunky old food processor. It was such a pain to get out and clean and everything it was never worth the time to get it out. This thing is so awesome. Easy to use, efficient. Sorry, Pampered Chef, but the manual chopped may never be used again by me. And no, KitchenAid is NOT paying me…I wish they were but I really just love this thing. So if you don't have one, you might look into buying a Kitchen Aid Mini Food Chopper. I purchased mine at Kohl's a few months back with a 30% off coupon code and a free shipping. Amazon also has them. Shop around for a good deal. Okay, back to the recipe. I cut the zucchini into smaller pieces and placed them into my awesome new toy.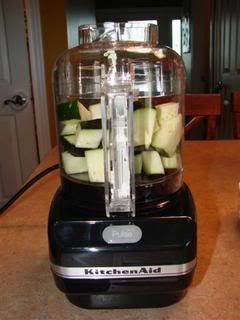 Everyone got a turn at pressing the pulse button. It didn't take long but of course, they still wanted to push the button. This is the end result. I'm easily amused.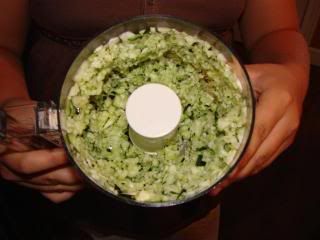 I then mixed all the dry ingredients (bisquick, garlic salt, seasoning salt, smashed bouillon cubes).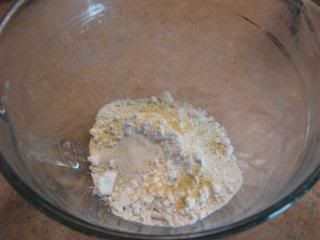 Add the eggs. Stir those in good. Then stir in the zucchini.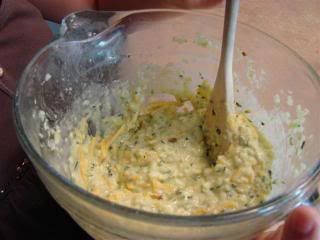 Stir. Keep on stirring. You might let a kid stir. It seems to amuse them.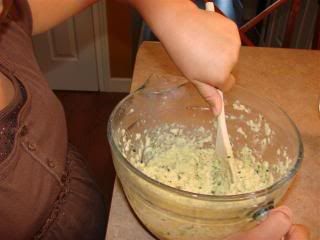 Plus, while they are stirring, you can get the stove ready. I put some oil on the pan and heated it up.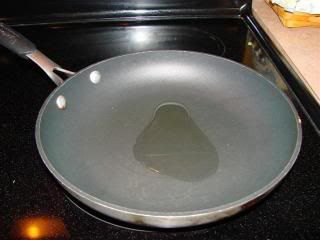 Ha ha, this was my first batch. They aren't very circular. My food will never win an award for most beautiful.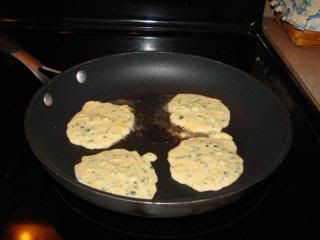 Flip them over after cooking them for a few minutes. You should be able to tell kind of like pancakes.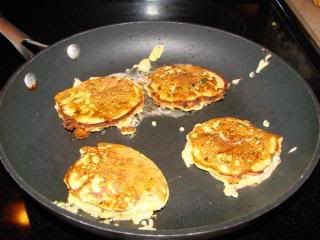 This next batch turned out a little more "presentable."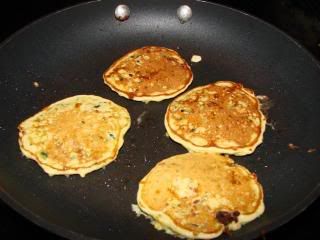 Have fun eating these!!! They will gone in no time!
You can also experiment with the seasonings. If you want them spicier, maybe try a creole seasoning or chili powder to spice them up!
[amd-zlrecipe-recipe:11]