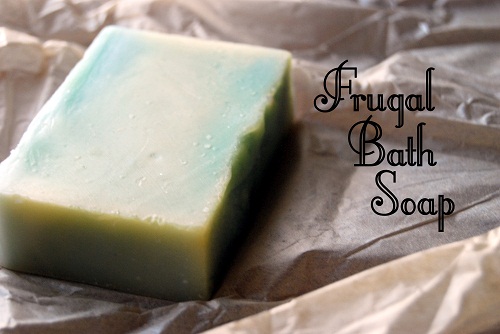 Shampoo, conditioner, lotions, hair products, shower wash, soap. Body and beauty products are one of the biggest budget busters. There are so many different things that we use daily and it's hard to come across a deal on everything. Occasionally we see great deals on shampoos and conditioners with coupons but rarely come across an amazing price on lotion or shower wash.
One of the ways you can stretch your health and beauty budget to the max is to make your own frugal bath soap. This soap can be used to wash hands or used as an overall body wash AND it's one of the cheapest products you can have in your bathroom, maybe even cheaper than that shampoo you buy with coupons! Here's how to make it:
Frugal Bath Soap
Ingredients
Gallon Jug (old milk jug works great, or you can invest in a large plastic jug, similar to a vinegar bottle, with a pumping spout to make it easy to get out)
Water
1 Bar Soap (any scent or fragrance free)
Old Cheese Grater
Paper Plate
Start by grating up the soap bar with an old cheese grater. If you don't have an old one, you can pick up a cheap one at the dollar store to use for crafty projects. Grate onto a paper plate. Fill the jug up with water almost to the top but leave a little space to add in the soap and shake. Use the paper plate to create a funnel and pour the soap flakes into the jug. Replace the jugs lid and give it some good shaking for several minutes. If this method doesn't work for you, you can try one of two other options. Either heat up the entire mixture on the stove together before you add it into the jug (let it cool before you pour it in) or use warm water from the tap to help the soap dissolve better when it's added.
This mixture will give you an entire gallon of frugal bath soap that you can use for washing you hands, just pour into your empty hand soap bottles, or an entire gallon of soap that you can use in place of shower gel or shower wash to keep clean. You can experiment with different scents of soap bars to make new scent combinations or just stick with one in your favorite scent.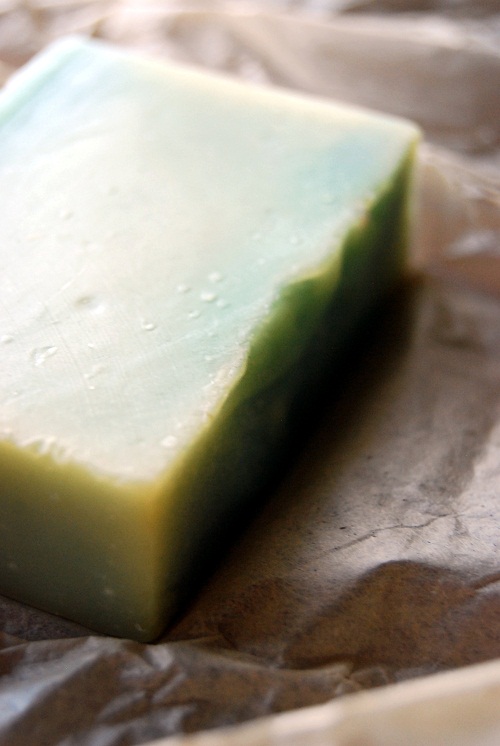 Have you ever tried to make your own homemade bath and beauty products? What did you make and what was the outcome?