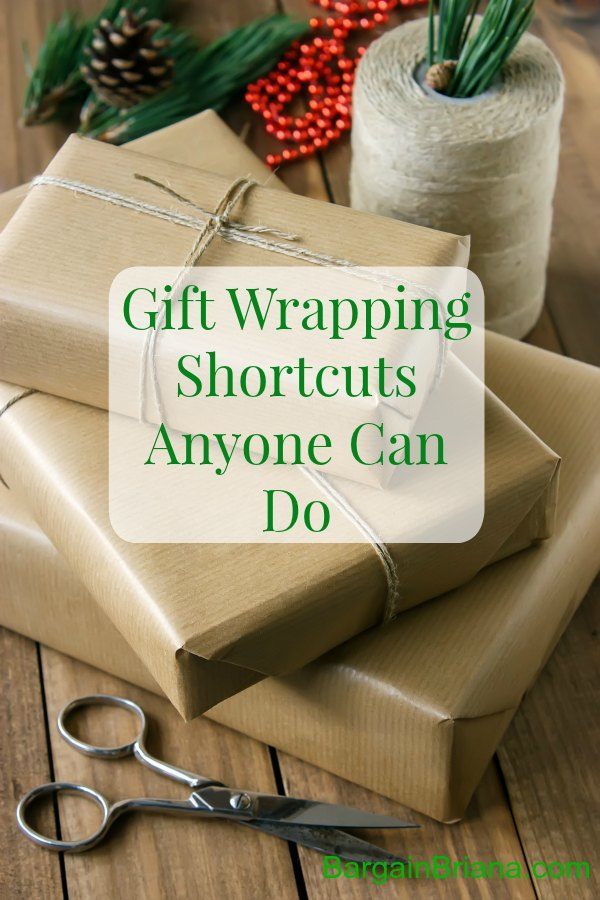 Wrapping gifts at Christmas time can become a bit tedious. If you want to find a quicker way to get this job done, check out a few of these shortcut ideas.
Use Gift Bags
One of the quickest and easiest shortcut for wrapping those gifts comes in the form of gift bags. These handy bags make wrapping a breeze. Place the gift in the bag, tape it shut, then mark the gift tag. Add a bow if you want and you're done. Easy peasy!
Ask About Free Gift Wrapping At the Store
Some stores will offer free gift wrapping for items you buy. Ask about this perk and if it's available, take advantage of it. This sends you home with a wrapped gift that is ready to place under the tree.
Enlist Help
Who says you have to do all the wrapping on your own? Enlist a number of helpers to make short work of the big job. If you have older children, ask them to wrap gifts for younger siblings. This gives them a chance to take part in the fun of wrapping up gifts and helps you make it an easier job.
Create an Assembly Line
If you have an area large enough, create an assembly line. You can do this on your own or use your helpers. Roll out the gift wrap paper then place gifts at intervals on the paper. Allow enough space to cut the paper and wrap each gift, working from one end to the other. After everything is wrapped, add name tags to each gift, then add bows to each gift.
Skip Wrapping or Use Plain Boxes
Sometimes the gift itself can be the wrapping. Add a simple bow to an item that doesn't really need wrapping and call it done. You can also make use of use of plain boxes for your gifts. Put gifts into a plain, undecorated box, tape it up then plop a bow on the box. You may also wish to decorate the box with markers, stickers, or crayons. This is a great job for kids who want to help with the wrapping project. You can turn them loose with markers or crayons and let them turn the boxes into works of art.
Wrapping up those gifts doesn't have to be a project that makes you groan and gripe. You might put off wrapping the gifts because it takes up time, but if you do it right, it doesn't have to. Look for shortcuts and ways to cut down on the waste and the time spent wrapping. Keep in mind that it's not the wrapping that counts and it's not even the gift itself that matters most. It's the thought behind the gift that is what's important.
What are your favorite gift wrapping shortcuts?
Did you enjoy this post? Find more money saving tips here.