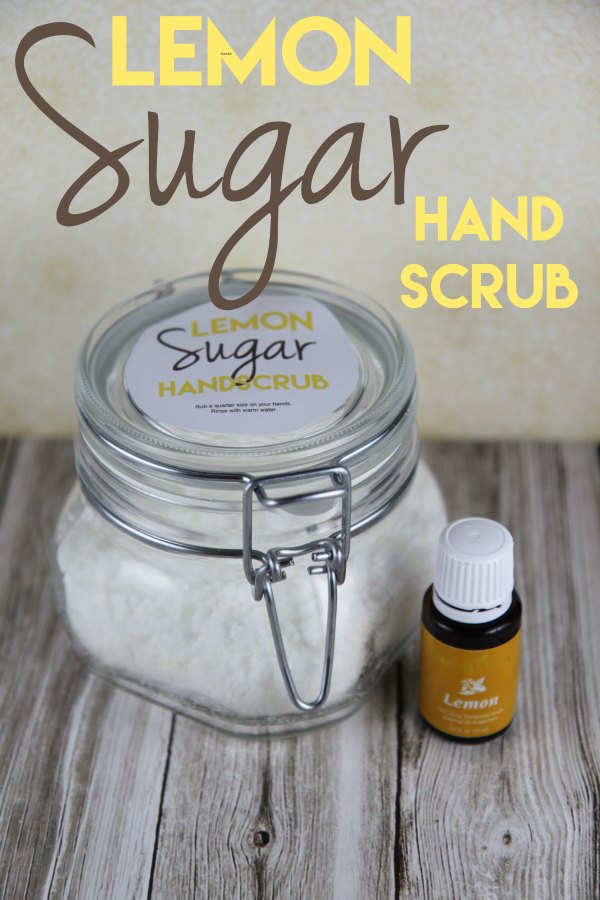 We have been on a DIY Beauty kick lately! I love these easy to make recipes at home that also work wonders. It is also something somewhat inexpensive that my daughter and I can enjoy together. This Lemon Sugar Hand Scrub not only smells delicious, it will work wonders on softening your hands!
With spring coming up, I do quite a bit of gardening. This can be rough on your hands. With this easy to make hand scrub, you can help defeat those rough areas on your hands and help to keep them soft. You will need just a few simple ingredients including sugar, Epsom salts, your favorite essential oil, and almond oil.
I personally only use Young Living Essential Oils and you can read more about why over at this post on How to Get Started with Essential Oils or you can order directly from my Young Living Essential Oils page. For our recipe, we used Lemon Essential Oil but you can use your favorite essential oil variety – lavender, peppermint, grapefruit, lime…the possibilities are almost limitless. I was able to pick up my almond oil at Meijer but if you don't want to search, you can buy some on Amazon for a decent price.
Lemon Sugar Hand Scrub
This Lemon Sugar Hand Scrub would also make a great gift. We have made up a graphic that you can print out on labels or on white paper to attach to your jar.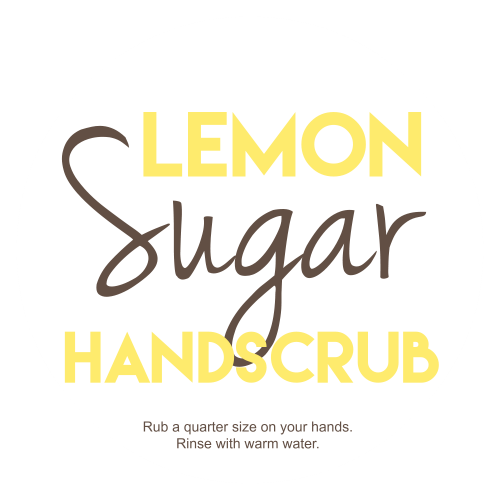 Lemon Sugar Hand Scrub
Ingredients
½ cup sugar
½ cup Epsom salts
6 drops lemon essential oil
3 tablespoons almond oil
Instructions
Stir all the ingredients together until well mix.
Store in a air tight container.
To use, wash your hands and then massage a teaspoon or two of the scrub all over your hands. Rinse with warm water. Pat hands dry.
This post is linked up at some great Linky Parties! Check out the list of
Linky Parties here
.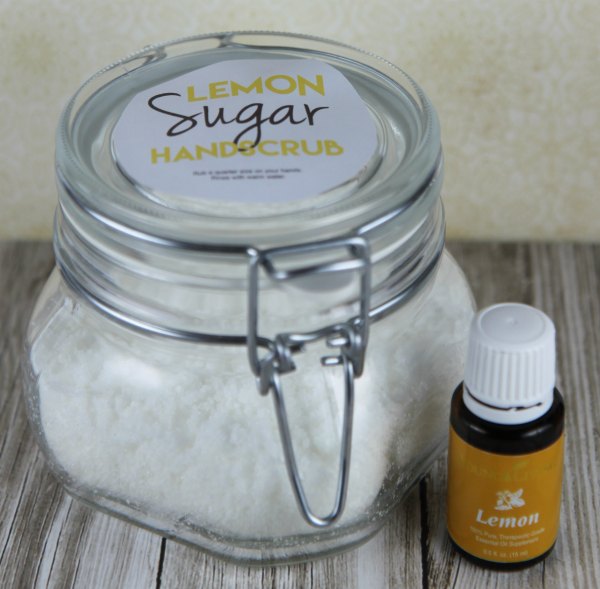 Are you ready to purchase some of these awesome oils! You can purchase high quality Young Living Essential Oils (my favorite brand!) over here or you can read about how to get a wholesale discount and the potential to earn FREE essential oils. Read all my past posts on how I use Essential Oils.