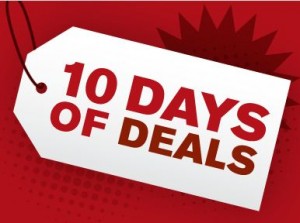 Today through May 25, 2011, RedBox is giving daily discounts on your movie rentals! Just text DEALS to 727272 every day for your daily discount code. Your discount code will range from $0.10 – $1.50 for a one night rental.
I did it today and received a $0.10 discount. Not that great of a deal but it doesn't expire until June 2, 2011.
What discount did you get?
Thanks, Who Said Nothing in Life was Free!