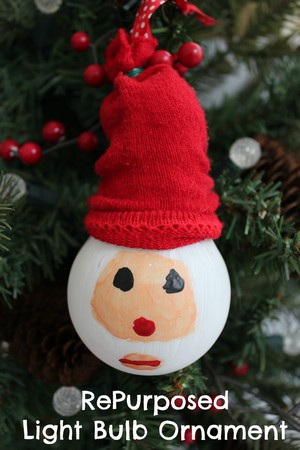 Here's another repurposed light bulb ornament idea for you! Be sure to save your light bulbs so you can create these without purchasing additional supplies!
Santa Light Bulb Ornament
Here's what you will need:
Incandescent Light Bulb
Ribbon
Red Infant Sock
Twist Tie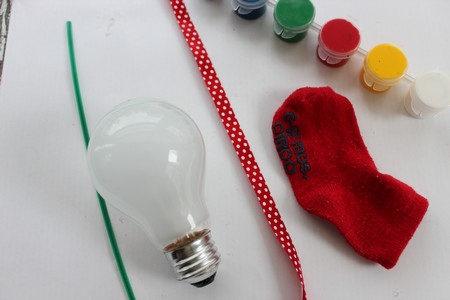 Directions:
Paint bulb white. Allow to dry.
Paint Beige areas for eye/nose and mouth areas. Allow to dry.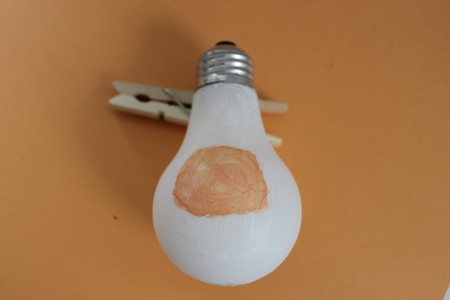 Paint Red nose and mouth.
Paint Black eyes.
Allow to dry.
Use twist tie to attach ribbon loop to threads on bulb.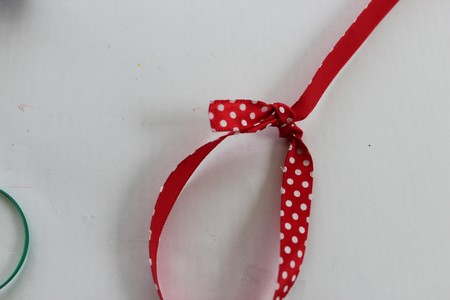 Cut off toe of sock.
Put sock over threaded end of bulb and pull ribbon loop through toe for hanging.
Use thread or twist tie to gather top of sock around ribbon.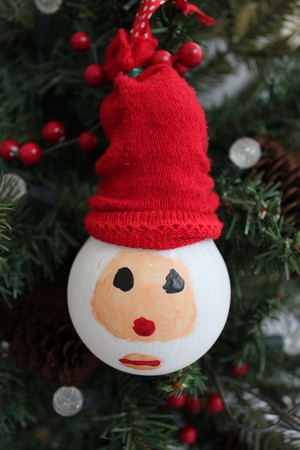 Find more ways to save on Holiday Decorating!
Did you enjoy this post? Find more money saving tips here.