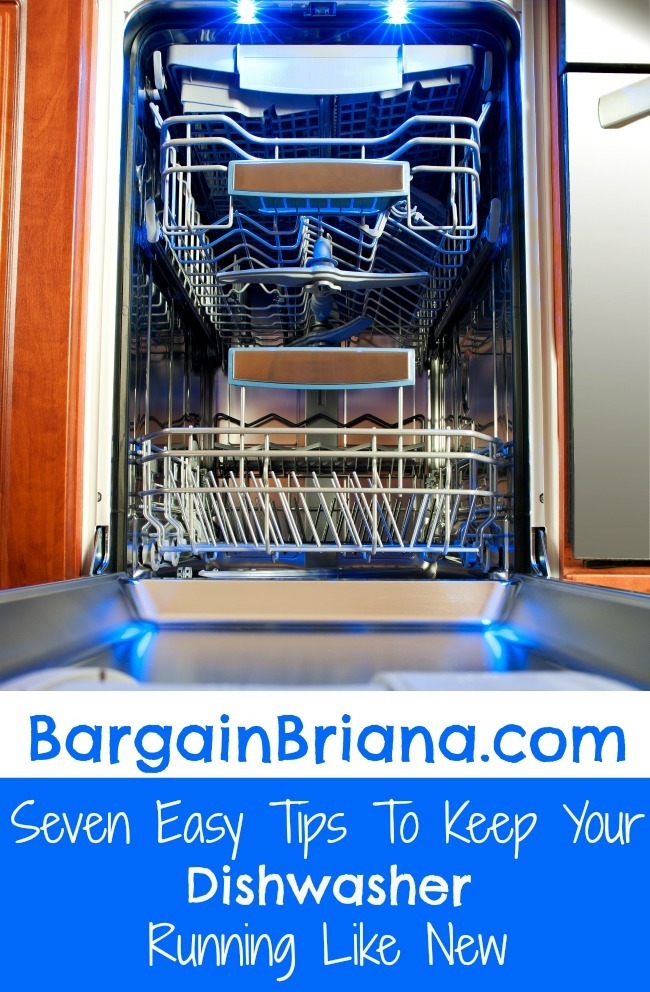 Dishwashers are seldom thought about until they are no longer working. They have become such an integral part of our daily lives that when they go down, it is a major event. What many people do not realize is that dishwasher maintenance is a breeze. In fact, keeping your dishwasher running like new is a very realistic goal if you're willing to do some occasional tasks. Here are seven easy tips to keep your dishwasher in perfect working order:
Seven Easy Tips To Keep Your Dishwasher Running Like New
Remember the Unused Buttons
Dishwashers generally have a great deal of settings and buttons that people rarely use. Because of this, we set our dishwashers on a specific setting and forget about it. This is wonderful until we decide we want to use a different button or setting. When you are dealing with electronics, leaving the button untouched for years is a recipe for problems. An easy fix is to make sure that you occasionally push all of your buttons and keep them in working order.
Don't Build Mt. Rushmore
Overfilled dishwashers will be on borrowed time sooner rather than later. Be reasonable about how much you put in one cycle and you will be fine.
Clean the Arms Regularly
Dishwasher arms are easily clogged and the nooks and crannies collect food and grime on a regular basis. Take the time to get down into it and really scrub those arms at least once a month to keep them in good working order.
Scrape Your Dishes
Cleaning off your dishes might not be enjoyable but it is absolutely essential. If you insist on putting food directly into your dishwasher, be prepared for some dishwasher maintenance costs down the road. Scraping off the food is extremely simple and will save you a ton of headaches.
Harness the Power of Vinegar
Once per month, empty your dishwasher and put in a cup of vinegar for a cycle. If you have a particularly dirty dishwasher, you can also add a bit of baking soda for fizzing action. Run this cycle twice and your dishwasher will stay sparkling clean.
Regularly Check Your Connections
The connections for your dishwasher are extremely simple and it is easy to inspect the hoses on occasion. Check for signs of dry rot or weak spots as well as the connections themselves. Fixing problems ahead of time is far better than springing a leak and flooding your kitchen or dining room.
Even It out
Just like a washing machine or a dryer, a dishwasher will not perform optimally unless it is level. Placing a level on the dishwasher can quickly tell you if it needs adjusting. If it does can simply turn the feet to get it back to level. Be sure to check this on a regular basis because dishwashers will eventually become unlevel in many cases.
Did you enjoy this post? Find more money saving tips here.