I'm taping a segment for Fox 59 this morning and I wanted to share a few tips that I will be discussing! This will be a sticky post today so scroll down the latest deals! 
The average family spends at the minimum $150 a week on groceries. With a few savvy shopping tips, you can cut your budget by 50% or more. I'm going to share a few simple tips to get you started without using ANY coupons. Yep, I said it. No coupons required but it does still require a shopping plan!
When I shop at grocery stores, I usually whip out my couponizer. When I'm in a time crunch, I love to shop at ALDI for everyday value without sacrificing quality. Otherwise, if I shop at a store that accepts coupons, I just feel guilty that I didn't have time to clip my coupons for the week.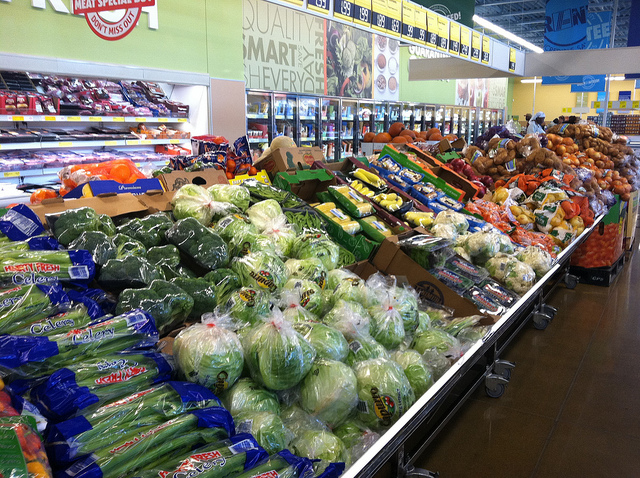 Use your smart phone: If coupon clipping sounds overwhelming, start by downloading a mobile savings app like the Favado App from Savings.com, which is available for Android phones in the local market. Money saving experts like myself have hand selected some of the best local deals and coupon match-ups each week to help you save as much money as possible. You can also find these same deals here at BargainBriana.com/stores and can pull it up on your mobile device's web browser! Make your weekly shopping list, print it out or email it to yourself and get shopping!
Here's what a list from ALDI looks like on the Savings Nation app: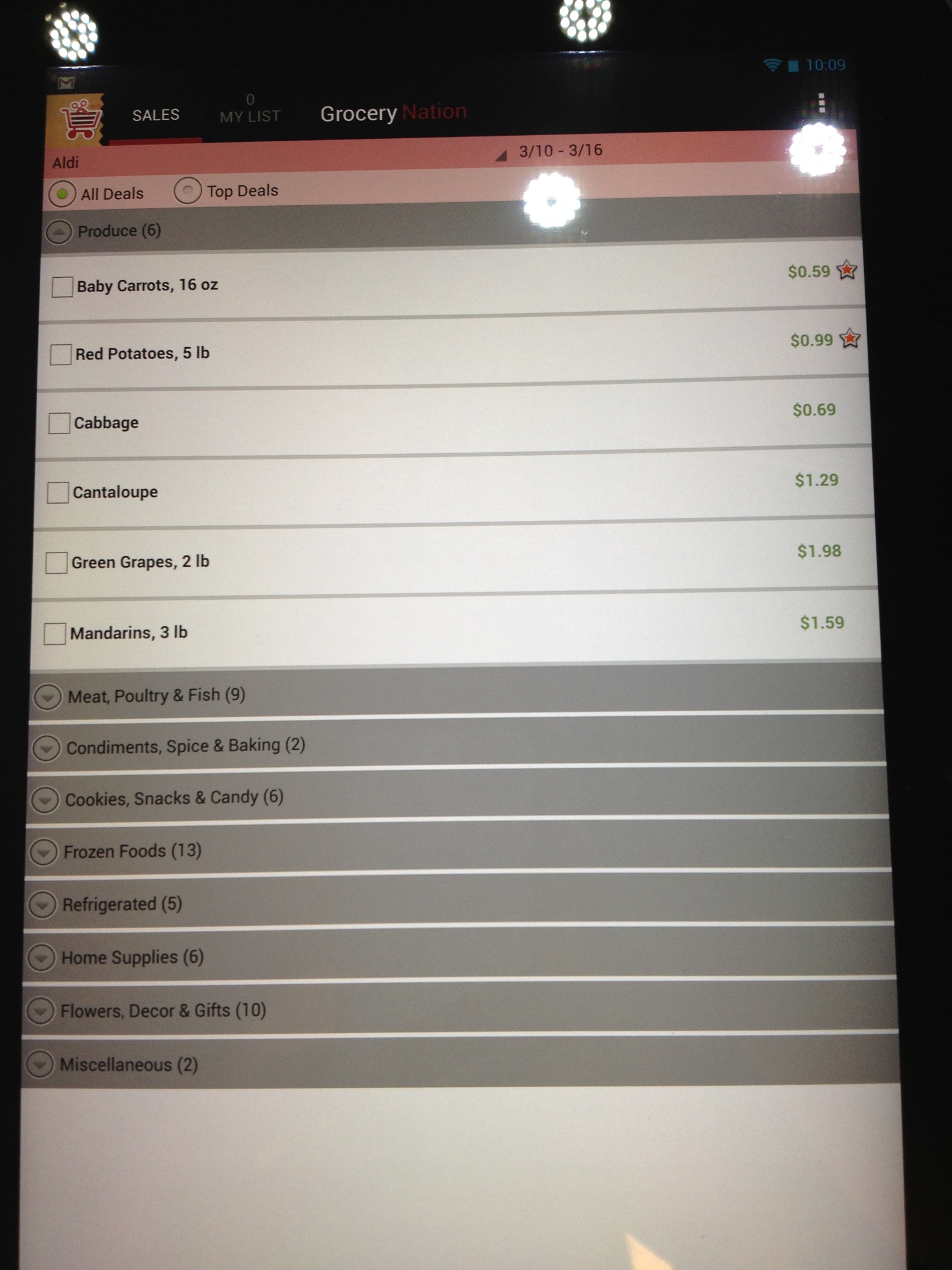 I like to plan my meal plan around what I already have in the pantry and what is on sale for the week as well! For this shopping trip, I'm sticking to a simple meal plan for dinner for 7 nights and breakfast. If I don't have a plan, it is too easy to grab take-out or eat out . When making your plan, consider the activities you have going on for that particular evening as well. For this upcoming week, we have a high school basketball semi-state game to go too, middle school awards, father-daughter dance, and multiple practices and tryouts for different kids. It gets CRAZY here in the spring!
Stock up on Pantry Items: Save on pantry staples like sugar, flour, pasta, tortillas, pasta sauce, and more with ALDI every day low prices. Also, they do have weekly sales so take full advantage of any additional mark downs.
Save by Buying Private Store Brands: ALDI exclusive brand products meet or exceed the quality and taste of than the national brand. As you may remember, I have participated in the past in the ALDI Switch & Save taste tests and most of the items I couldn't tell the difference or thought the ALDI brand was better.
ALDI offers 1,400 of the most commonly used grocery and household items. I find that we can find most of the items we shop for on a regular basis at ALDI. If I'm trying out a new recipe, I may need to head to a store with a larger selection to find exactly what I'm looking for. Otherwise, by sticking to ALDI that doesn't have several brands to choose from I can save time as opposed to a mega store. I also save money because I'm not adding extra items to our cart that we don't need!
Check out my Top 10 Reasons I Love ALDI shopping for additional tips and tricks on ALDI shopping! Just remember your quarter for cart rental, your own reusable bags, and cash or debit card!
Download the FAVADO app here.