Last week, I received a message from my Mother in Law asking me if Bargain Briana de-friended her on Facebook! Of course, I didn't she's one of my biggest supporters! Facebook is probably not showing her the updates in her news feed, which is odd because she does interact with the BargainBriana almost daily.
Over the last few months, Facebook has made new updates and create algorithims to put the people they think you interact with most in your news feed. Ever think, geesh, this person POSTS all the time and you wonder about some of your other Facebook friends or pages and why you aren't seeing their important updates? It is because of these updates Facebook has made. You will need to customize your page so you aren't missing out on the stuff you want to see!
There are a couple of things you can do so you don't miss out on important updates from my Facebook Fan Page as well as from your friends and other pages you enjoy reading!
Go to Facebook.com/BargainBriana. Then Click on the "Liked" button. You will want to make sure that "Show in Your News Feed in checked" so updates will show in your news feed.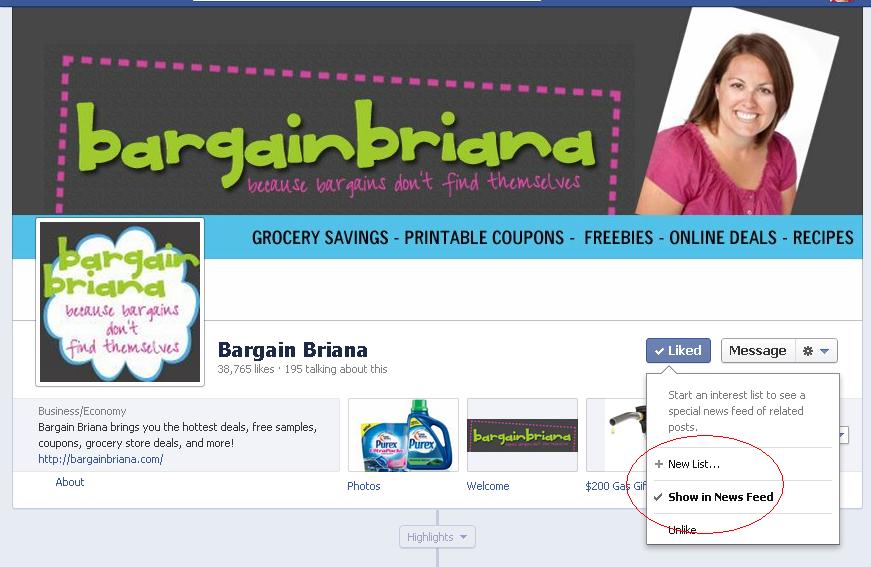 You will also notice "New List." You can create lists of your favorite pages or blogs so you can quickly search the news feed just for those updates when you are in the mood to get the best freebies and bargains!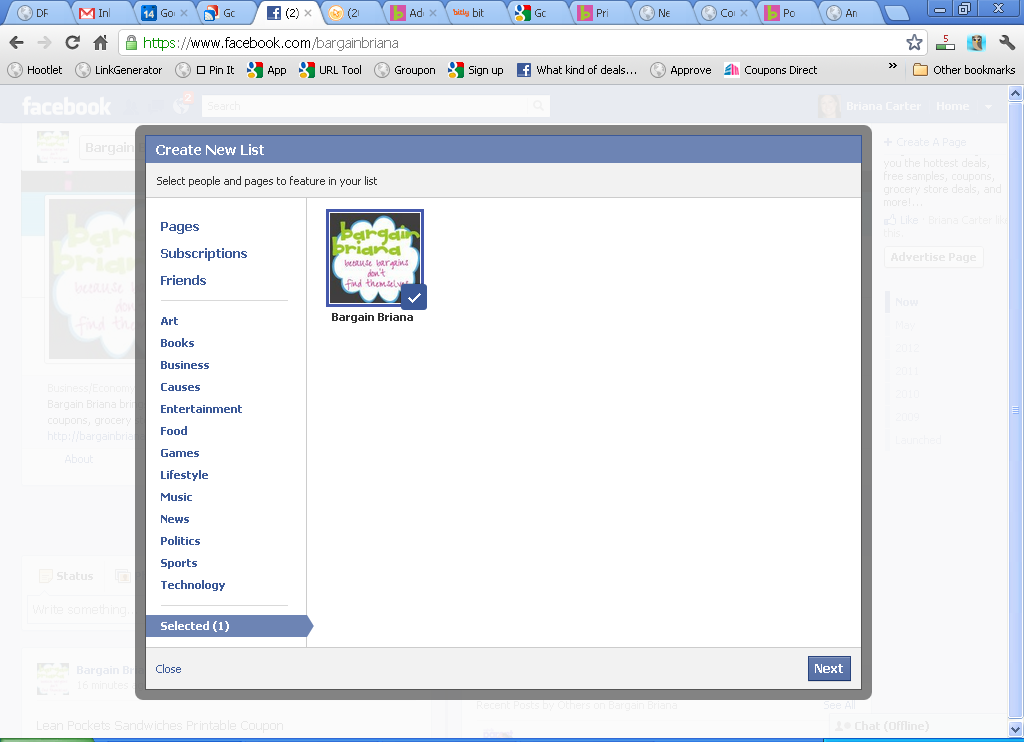 Select the pages you are interested in following.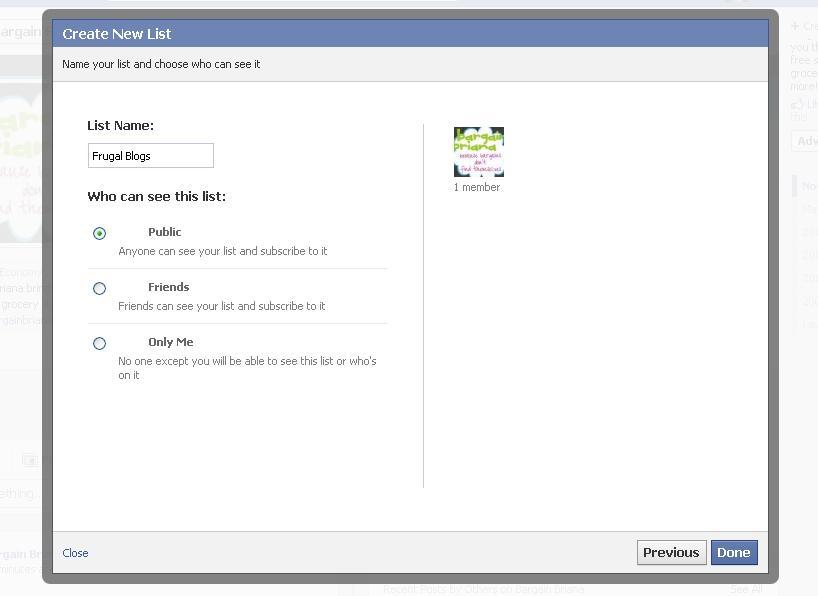 Then you can choose it to be a private, public, or friends only list. I've made mine public because I'm fine with everyone seeing the frugal blogs I follow! You can also create these lists for ANYTHING you are interested in following. This helps you create segments so you don't miss out on important updates.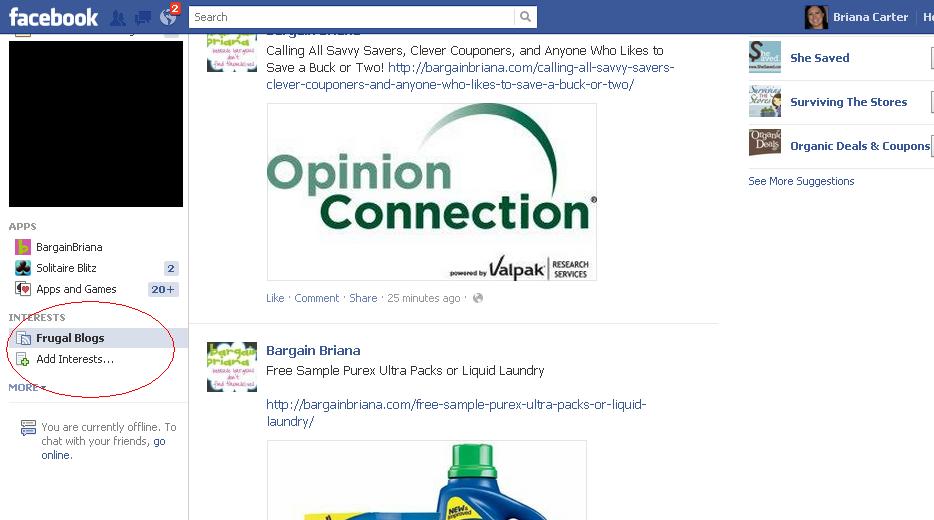 To view the posts in your lists, just go to your news feed, scroll down to Interests and click on it to see all the updates in that category. This is going to revolutionize Facebook for me and I can't wait to get started creating my interest lists!