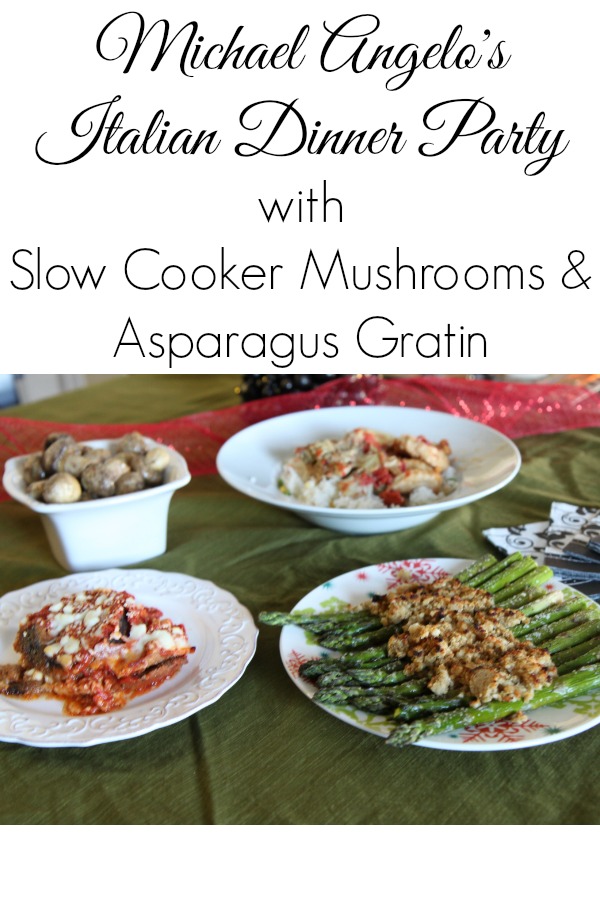 In the past, our family has forgone the traditional Christmas dinner items and has centered our party around a particular theme. We have done many different variations but Italian dinner is always one that pleases everyone. This year with the holidays quickly upon us, save time cooking and spend more time enjoying your family by using Michael Angelo's dinners as an alternative to a home cooked meal.
Over the past several years, I have been purchasing Michael Angelo's meals and I'm always pleased with the quality and variety. Michael Angelo's only uses real ingredients that you can recognize and understand when you read the label. There are no preservatives or artificial ingredients in these dinners. This makes these the perfect dinners for your holiday parties or for busy nights when you want a night off from cooking. By using Michael Angelo's meals are your main dish, this gives you more time to spend on creating delicious side dishes and spending time with your loved ones.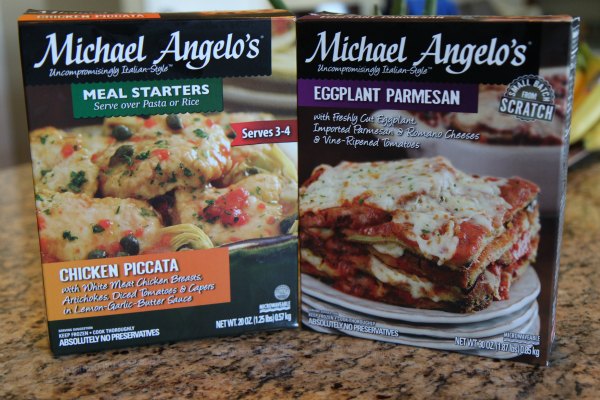 There is a wide variety of Michael Angelo's meals to fit into your Italian dinner party theme. As a vegetarian, I love the meatless options that Michael Angelo's offers. These meals also fit into a lighter and healthier dinner plan. There is also the low-carb options like the Chicken Piccata as it doesn't come with pasta, which allows you to customize how you serve. For those looking to cut back on carbs, I would suggest serving it spaghetti squash. My family was impressed with the Chicken Piccata made with white meat chicken breasts, artichokes, diced tomatoes and capers in a lemon-garlic butter sauce.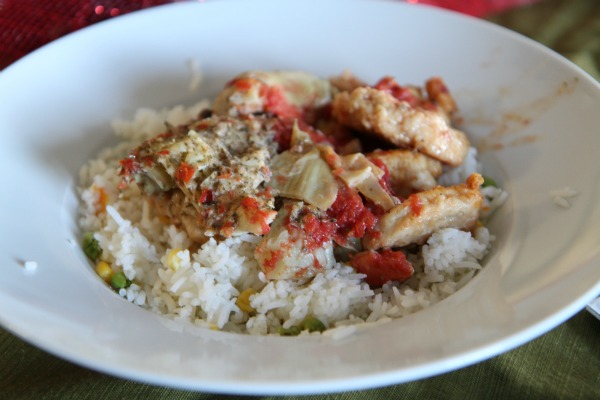 My personal favorite is the tender Michael Angelo's Eggplant Parmesan. It is made with vine-ripened tomatoes and imported Parmesan and Romano Cheese. The eggplant is cooked to perfect tender perfection.
To complement the two delicious Michael Angelo's main dishes I was serving, I decided to incorporate Asparagus Gratin and Slow Cooker Italian Mushrooms into the meal plan. Both of these recipes are super simple and quite delicious. They are a perfect complementary side dishes to any Italian theme dinner party.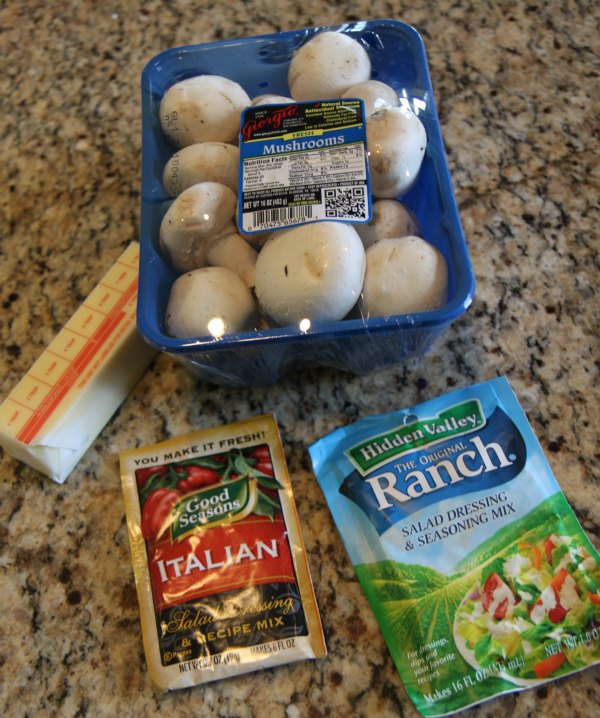 Slow Cooker Italian Mushrooms
Ingredients
2 lbs white mushrooms, cleaned
1 oz packet Ranch seasoning mix
.7 oz packet Italian seasoning dressing mix
1 cup melted butter
Instructions
Combine all ingredients in a slow cooker.
Stir to coat.
Cook on low for 3 – 4 hours.
Asparagus Gratin
Ingredients
1 pound asparagus
2 Tablespoons Olive Oil
1 teaspoon Kosher salt
1/4 cup Italian bread crumbs
14 cup Parmesan cheese
2 Tablespoons lemon juice
Instructions
Preheat oven to 450 degrees.
Trim asparagus ends.
In a small bowl combine salt, bread crumbs, cheese, and lemon juice.
On a lined baking sheet, place asparagus in a single layer and coat with olive oil.
Top with bread crumb mixture and cook for 10 – 15 minutes.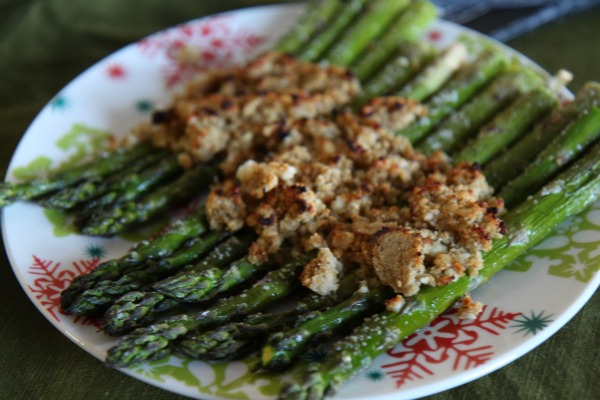 As you can see, it is easy and delicious to incorporate Michael Angelo's into your holiday party plans. Head to your nearest retailer that sells Michael Angelo's meals by using this store finder. Find more recipes and the latest promotions and information on Michael Angelo's Facebook Page, Pinterest, @Michael_Angelos, and on Instagram.
Giveaway
One lucky Bargain Briana reader will win $25 worth of Michael Angelo's meal vouchers. Enter via the widget below:
This post is sponsored by Michael Angelo's. Rest assured, this Post was written by me and was not edited by the sponsor. Read more on my Disclosure Policy.