This is a sponsored post. All thoughts and opinions are my own.
I cannot believe it is September already. My family has been back in school for a few weeks now and we are busier than ever. It seems as though there is never enough time to sit down to relax, let alone grab something to eat. Although we are busy, I know my family would not have it any other way. Right now, I'm busy running my kids to basketball, soccer, and football. It may be a hectic schedule, but it is awesome. Here are some hacks we have found to help make our busy schedules even more tolerable.
Snack time
When it comes down to making snack time easier around our crazy schedules, Sandwich Bros. comes to the rescue. Such a quick and easy, protein filled snack for after school. My kids are quite picky eaters but when I made the Sandwich Bros. Chicken Melts, they found a new favorite on-the-go snack. Sandwich Bros. is packed with protein and is all-white meat chicken and real cheese so I feel great about serving these sandwiches to my kids.  These are convenient are available at Kroger, Sam's Club, Costco, and BJ's. I picked mine up at our local Kroger in the freezer sandwich section.
In between meal
I know that many of you parents can relate to that "in-between" meal. When it is not quite dinner time, but your kids need to eat now or never. My kids have a lot of practices right after school, which means they need to eat something before practice. Sandwich Bros. has come to the rescue several times when we have needed an in between meal.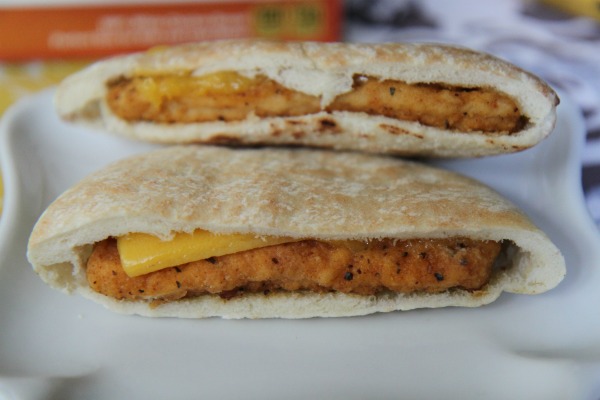 Grab and go
There have been many times this year already when eating was on our minds, but there was no time. Some would say to slow down our schedule, but with 3 kids that so hard. Sometimes we have to grab something on the go and Sandwich Bros. has been that grab and go snack that we bring with us wherever we go.
Being a mom and juggling this hectic lifestyle can be crazy at times, but it is worth it. When you have products like Sandwich Bros. that helps make your life a whole lot easier, it really is a lot easier. I'd love to hear your experience with Sandwich Bros. Tell me how it made your on-the-go life just a little bit easier.
This is a sponsored conversation written by me on behalf of Sandwich Bros. The opinions and text are all mine.