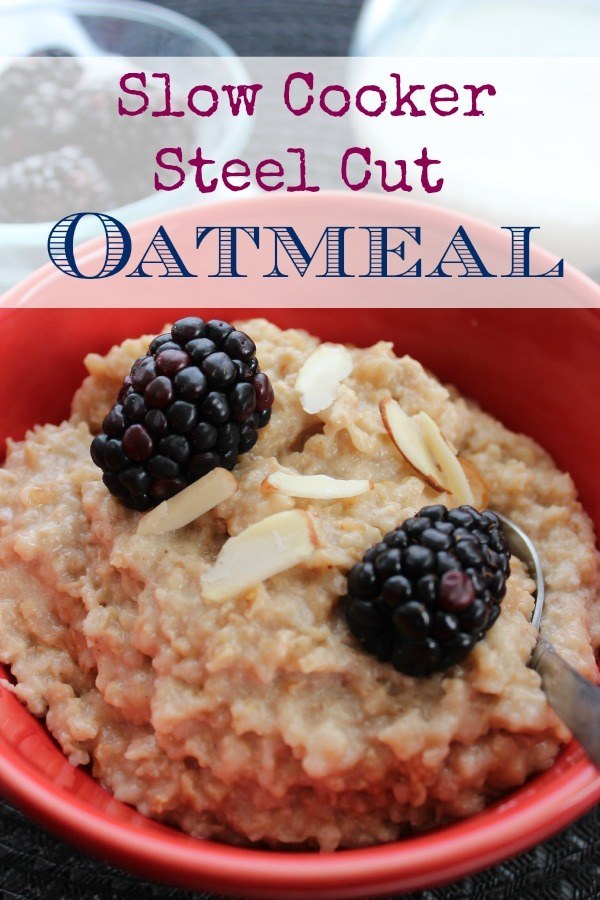 If your morning commute regularly consists of a quick pit stop through the drive thru on your way to work or on your way to take the kids to school, it's time for a change. Not only is an excessive amount of fast food bad for your health and your waist line, but stopping by the drive thru often can take quite a toll on your wallet as well. Don't let a lack of time deter you from a hot, healthy and delicious breakfast. This Crock Pot Steel Cut Oatmeal recipe is easy, inexpensive, and ready when you are.
Briana's Tips: How to Save Time and Money Using a Slow Cooker
Fast food is full of a whole host of unidentifiable chemicals with questionable health effects. This Crock Pot Oatmeal recipe, on the other hand, calls for only a few healthy and wholesome ingredients, many of which you probably already have on hand. There are no strange preservatives or additives here. Only steel cut oats, water, half and half, and a few other ingredients that make this Crock Pot Oatmeal a warm and satisfying morning meal.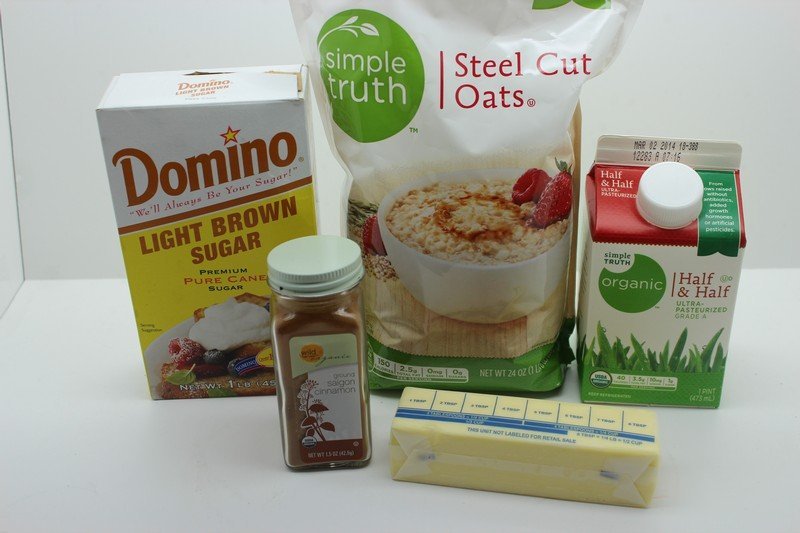 If you are ready to take charge of your health, your wallet and your morning meal, start by making this warm, filling and delicious Crock Pot Steel Cut Oatmeal recipe. Simply stir all the ingredients in a bowl together the night before, and place the bowl in a water bath in your crock pot over night.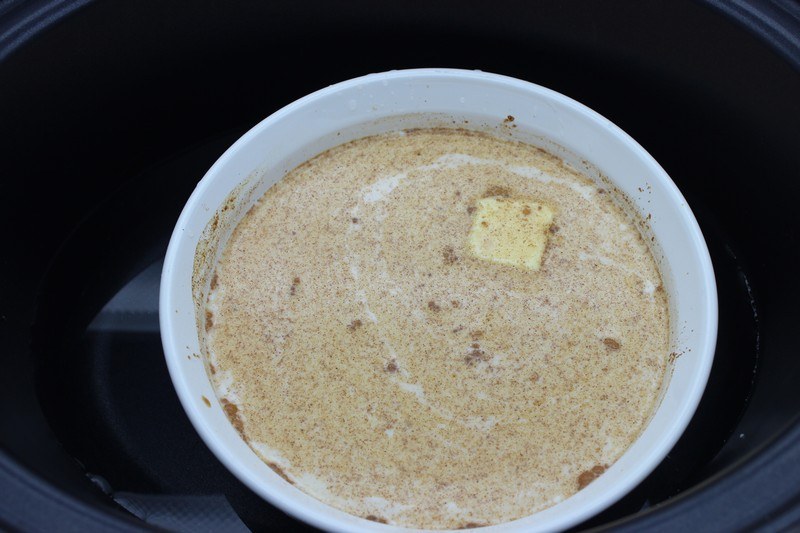 By the time you wake up in the morning, you breakfast will be all ready for you, and your house will smell divine.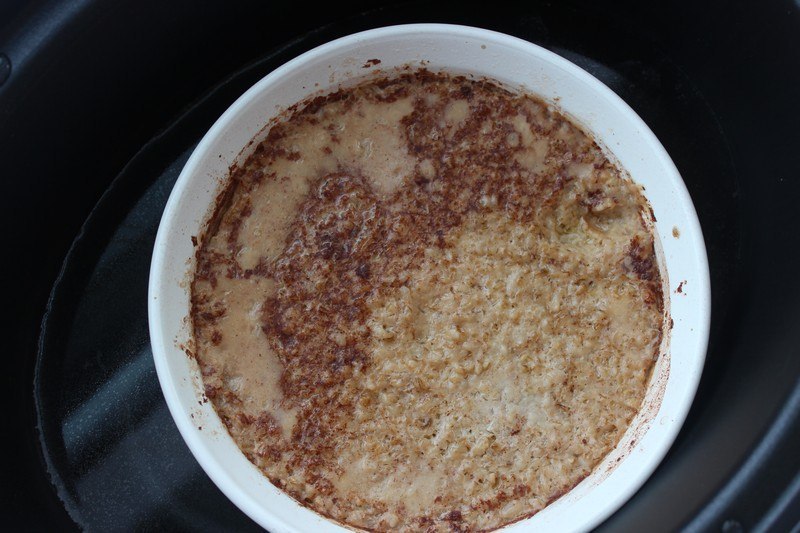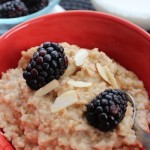 Slow Cooker Steel Cut Oatmeal
---
1 cup

Steel Cut Oats

3 1/2 cups

Water

1 1/2 cups

Half & Half

1/4 cup

Brown Sugar

1 tsp

Cinnamon

1/2 tsp

Vanilla

2 tbsp

Butter
---
Instructions
To minimize cleanup find a 1 1/2 to 2 quart bowl that will fit in your slow cooker and we will cook this in a water bath. If you can't find one, you can cook it without it, but shorten cooking time by 2 hours.
Add all ingredients to your bowl and place in middle of slow cooker.
Fill slow cooker with water around bowl until water level reaches level of ingredients in bowl.
Cook on low for 8-9 hours.
Top with fresh fruits and nuts.
---
Recipe Card powered by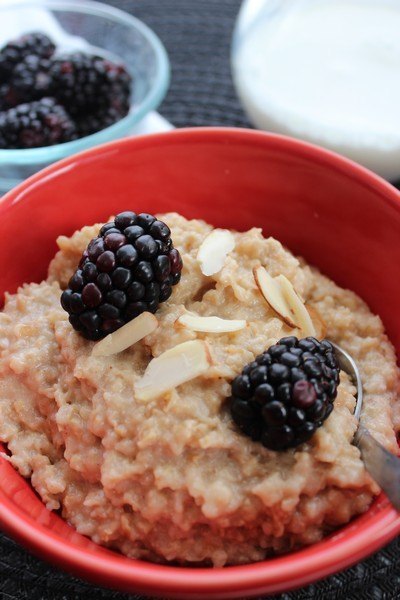 View the Recipe Index for a complete list of recipes. For the most recent vegetarian recipes posted on the blog, go here. To view all the recipes post on the blog, go here.