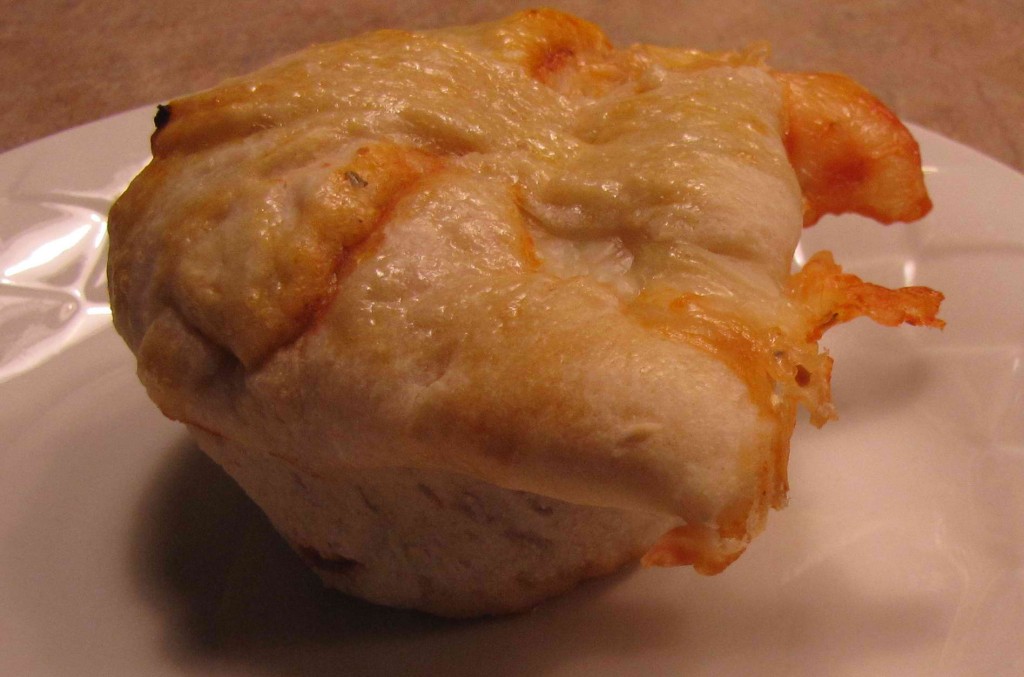 Spaghetti Muffins
You could also modify this for other leftovers. Use your leftover chicken, add a veggie, add some cheese for "Chicken Muffins". Use leftover taco meat, add cheese & tomatoes for "Taco Muffins."
Ingredients
Leftover Marina/Meat Sauce
Refrigerated Pizza Dough (Used Pillsbury I purchased on sale for $1)
Shredded Mozzarella Cheese
(1) Egg, beaten
Instructions
Spray muffin pan with cooking spray.
Flatten pizza dough.
Cut or tear into squares and place in muffin man.
Scoop sauce into muffin pan.
Top with mozzarella cheese.
Close up muffin with the dough.
Dust the top of the muffins with the beaten egg.
These were fun to eat and easy to make. 3 out of 4 kids liked it. 2/2 adults liked it. The one who didn't like it hates meat sauce for some strange reason. He will eat pizza with meat and tomato sauce but does not like spaghetti sauce with meat. I tried telling him they were "Pizza Muffins" but he didn't buy that. He put two and two together and figured out it was the leftover sauce from the night before. He ate it but wasn't happy about it.
View the Recipe Index for a complete list of recipes. For the most recent vegetarian recipes posted on the blog, go here. To view all the recipes post on the blog, go here.