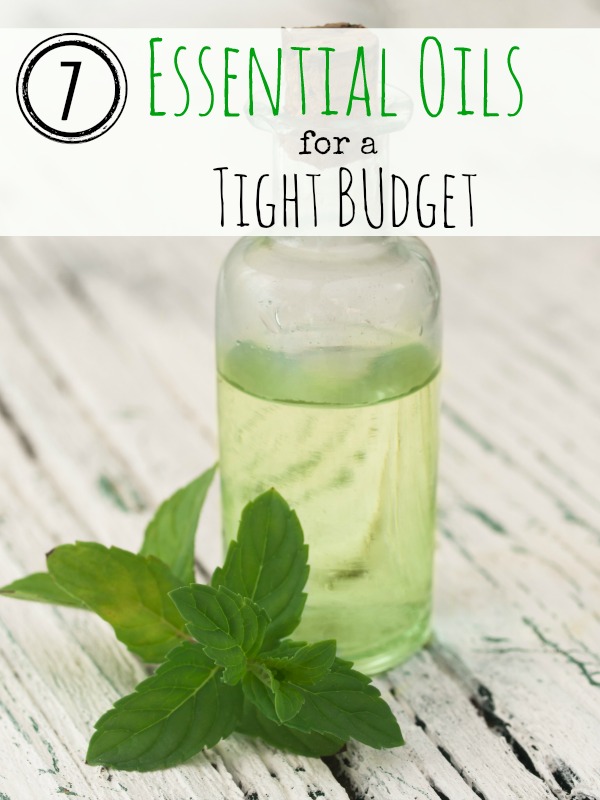 If you have been experimenting with essential oils lately, you know that prices per bottle can vary. If you are just starting to experiment with oils, or are doing so on a budget, here are some fairly priced oils worth checking out. Take a look at these 7 essential oils for a tight budget and see how easy it can be to afford essential oils. (P.S. Many of these come in the Premium Starter Kit – more details at the end of this post!)
7 Essential Oils for a Tight Budget
Lemon
Perfect for giving cleaning products a boost or for enhancing your mental clarity and mood, lemon oil provides dozens of ways to make your life easier. A little goes a long way as well, so you really get some bang for your buck.
Lavender
Perfect for promoting relaxation and a peaceful night's sleep, lavender oil is a must have for any family. Since it is reasonably priced, you can feel comfortable using it regularly in your home and on your family.
Peppermint
Peppermint is great for repelling pests, promoting wound healing, or giving your mood a boost. Since it is cost effective as well, it is an oil you will want to keep stocked up on.
Rosemary
Rosemary can help promote a positive mood, reduce headache pain, and help the user feel more relaxed. Since rosemary oil is also budget friendly, you can feel comfortable using it whenever needed.
Grapefruit
Citrus oils tend to cost less than other oils, so grapefruit oil is also a fantastic option. Use it to promote alertness and clarity, or even add a few drops to your water to help you keep your immune system healthy.
Orange
Give cleaning products a powerful boost when you add some orange oil. Since orange oil is also a citrus based oil, it is quite budget friendly and can get the job done for less.
Wintergreen
If you love minty fresh scents, wintergreen oil is for you. It can help with headaches, promote alertness, and even repel pests. It is an excellent oil to try when experimenting on a budget.
If you are ready to try some essential oils on a budget, these products are perfect. You can diffuse them, use them on your pulse points, and some can even be added to your daily beauty and cleaning products.
Don't let a tight budget keep you from trying out essential oils. Give these budget friendly oils a try and see what results you can achieve!
Are you ready to purchase some of these awesome oils! You can purchase high quality Young Living Essential Oils (my favorite brand!) over here or you can read about how to get a wholesale discount and the potential to earn FREE essential oils. Read all my past posts on how I use Essential Oils.