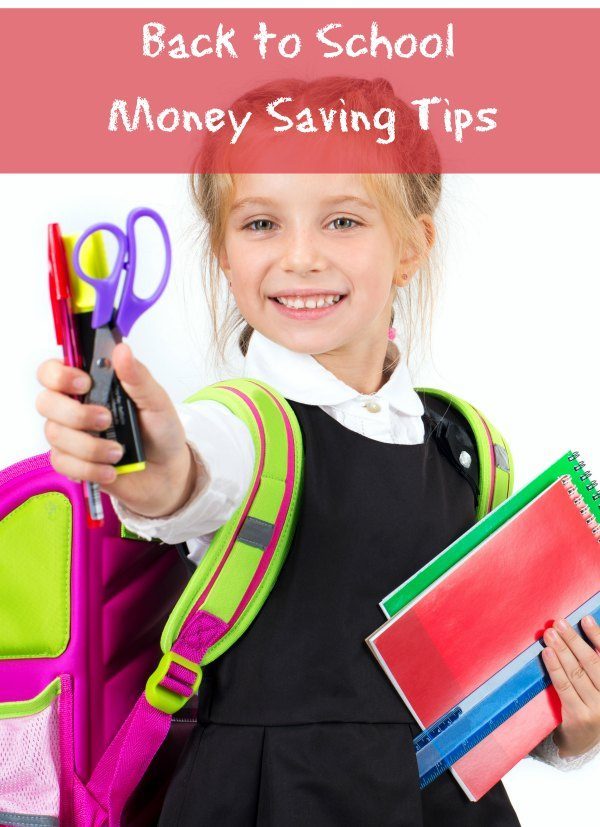 Back to school shopping can be stressful and expensive. Not only do you have to worry about new school clothes but back to school supplies as well. Schools are now asking parents to purchase more and more items. If you have multiple children in school these expenses can add up very quick.
Working this never-ending list of back to school supplies into your budget can be challenging to say the least. I have some tips that will help you keep your budget in check this year.
Back to School Money Saving Tips
Reuse

You may be surprised on how many leftovers you kids have from previous years that can be reused. Pencil boxes, scissors, sharpeners, etc. I always spend a little extra on durable backpacks and lunchboxes so I can multiple years out of them. In our house, the kids only get a new backpack if the other is falling apart. My youngest daughter, who is going into third, has an indestructible backpack that is still going strong from Kindergarten. She really wants a new one but we have to reconcile wants versus needs and this is definitely a want since the backpack is near mint condition even after three years of use.
Favado
Have you heard about the FREE savings app, Favado by Savings.com? In Favado, you can view your back-to-school shopping lists from top retailers in order to track the best price on items on your shopping list. By checking the back-to-school shopping lists available in the app before heading to the store, you will exactly which deals you want to purchase ahead of time.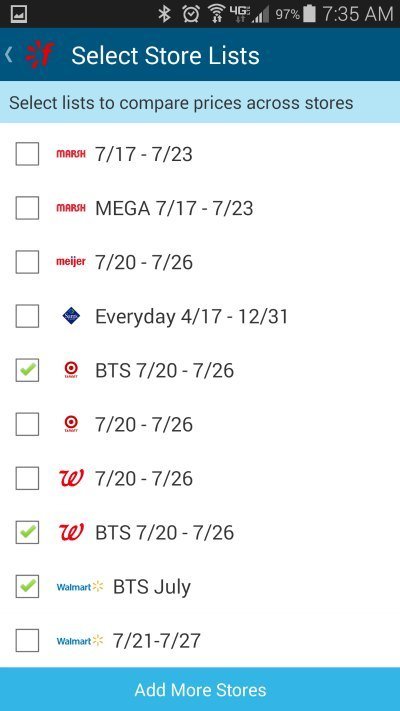 Price Match
Walmart, Staples, Office Depot, Office Max, and Target all offer price match. Price matching is made easier with the Retale app, which gives you access to all the store ads online. This way you don't have to bring a paper ad to the store, you can simply show the cashier your ads to price match within the app. If you are short on time, check out the Amazon Back to School Store. You may spend a little more but you will save time and have the items shipped directly to your home.
Shop the Sales
Start shopping now for back to school supplies. Even if your kids don't go back to school for weeks, the earlier you can start shopping and stockpiling, the better. Stores will start marking up prices right before school starts, they do this because they know consumers have no choice but to buy these items. Do not let the store dictate how much you spend on your back to school supplies.
Each week, I inform readers of the best school supply deals here at BargainBriana.com and on my Facebook Page.   Use the internet to find your best savings. Print out coupons for school related items at Coupons.com, SmartSource.com, and RedPlum.com. You can search for more coupons in the Coupon Database!
School Lunches
As the price of school lunches increase each year, you can save money on your child's lunch by packing your own. This year I'm going to really ramp up my efforts to pack a lunch at least a couple times of week for my kids. Skip the prepackaged lunches and create your own healthy alternative. Another way to do this is to have a bulk cooking day and freeze lunch-friendly options. 
Clothing
We usually wait until a few weeks into the school year before buying fall clothing. Since our school goes back at the beginning of August, it doesn't make sense to buy jeans and sweatshirts just quite yet. We can defer the cost of these items for a little longer and wait for the deeper discounts offered into the season. We still splurge and buy the kids one new outfit that they can wear on the first day and at least one pair of new shoes. We use coupons at our favorite sporting goods store and take advantage of their store loyalty program to earn reward certificates back on our shoe purchases.
Luck
Yeah, sometimes you just get lucky. Especially if your name is Bargain Briana! I walked into a local store last week and they had a whole entire cart full of school supply items for just $0.10. Just $0.10 each! Things like fancy folders, colorful and character notebooks, mechanical pencils, pens, and more. I was able to get quite a few things crossed off my list while spending a fraction of what those items would normally retail. Plus, my kids are going to LOVE the designs, as this is a rare back to school treat!
More Than School Supplies
Don't forget about all the things that will start to add up like registration fees, book rental fees, technology fees, field trip fees, sports fundraisers, etc. Make sure to leave room in the budget for all of these other costs that will be incurred during the first month of school. Unfortunately, I don't have any saving tips for these items as they are usually set fees by the school that are non-negotiable.
Find out How to Save on Back to School Supplies or How to Save on Back to School Clothing. We post Back to School Deals almost daily so stay up to date on the latest posts here.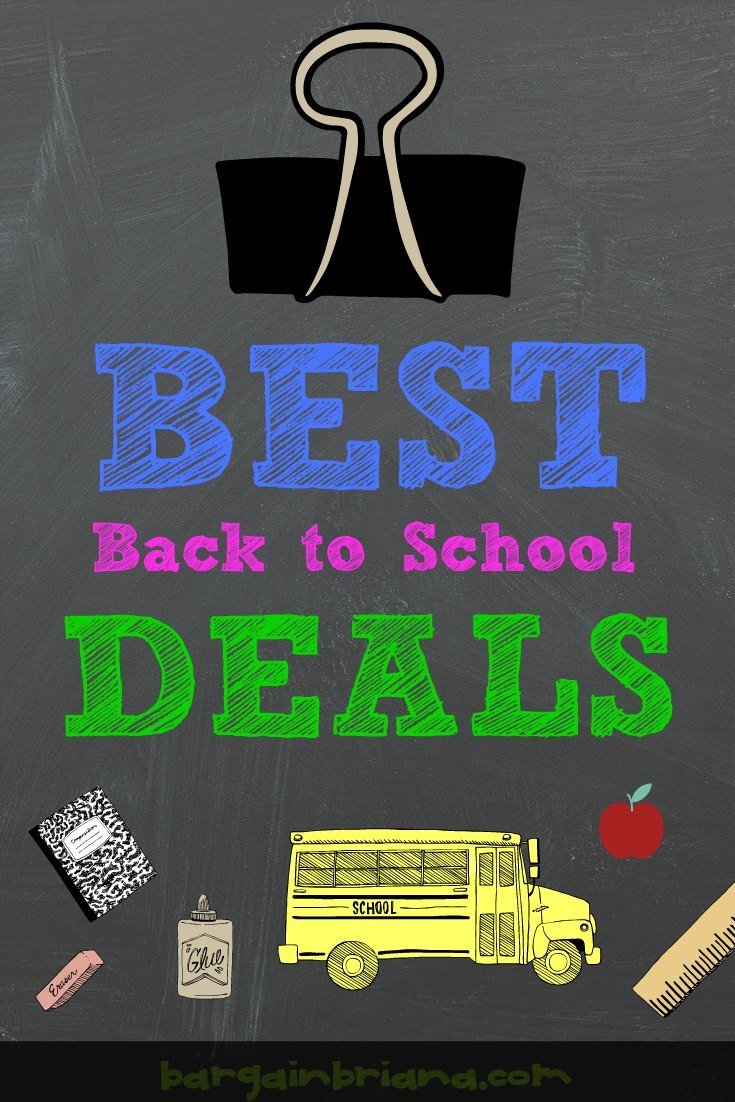 Did you enjoy this post? Find more money saving tips here.