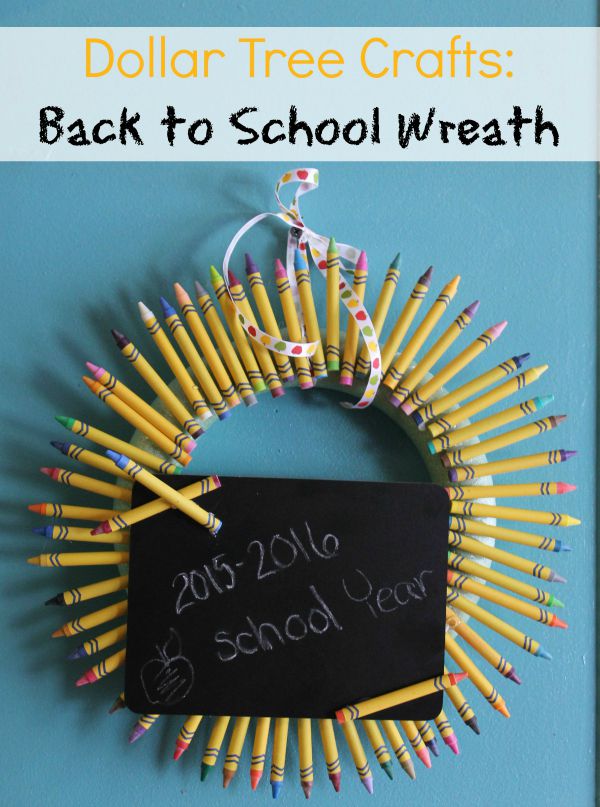 It is nearly time for backpacks, sharpened pencils, and pounds of peanut butter and jelly. You can use this wreath on your front door to welcome in a new school year, gift it to the new teacher, and even use it as prop for your annual back to school pictures. I headed to my local Dollar Tree with a general idea in mind, wanting to use only items from there to create a school themed wreath and came out lucky! It cost me $4 to create this cute school wreath and about 20 minutes to put together. So run down to your Dollar Tree, grab a few supplies and let's get started with this wreath.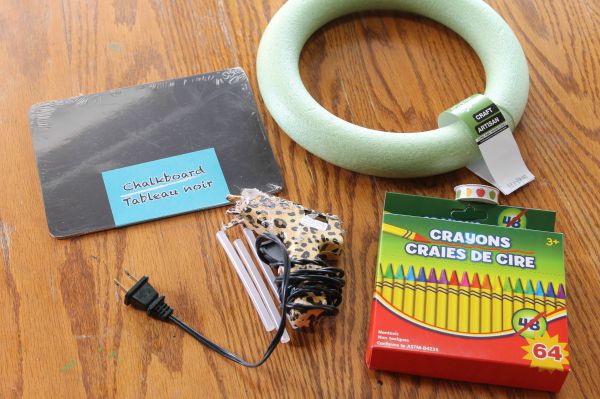 Dollar Tree Supplies:
10" foam wreath
 pack 64 count crayons
chalkboard
ribbon
Other supplies:
Directions:
Heat up glue gun until fully hot.
Apply hot glue to half of crayon and press into foam wreath form-if you put it directly onto foam the metal tip may melt it.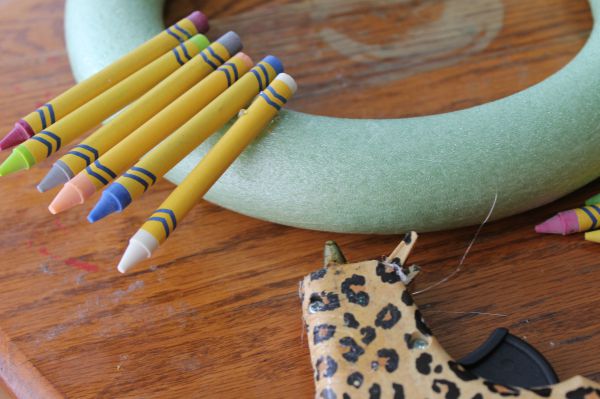 Continue all the way around foam circle with crayons until completely covered.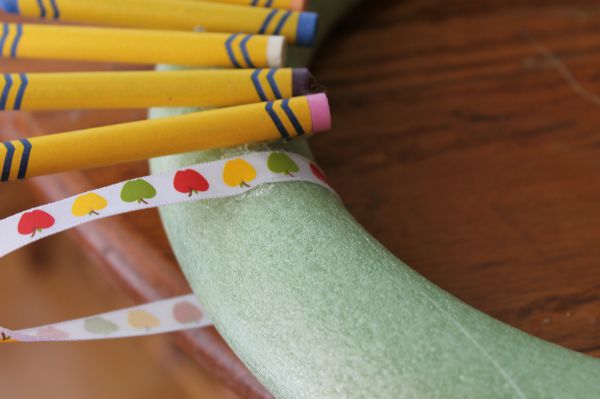 Tie on a matching ribbon to use as a hanger and add a bit more color and texture, I found this small roll of apple ribbon at my store but you could use just about any color or pattern for yours.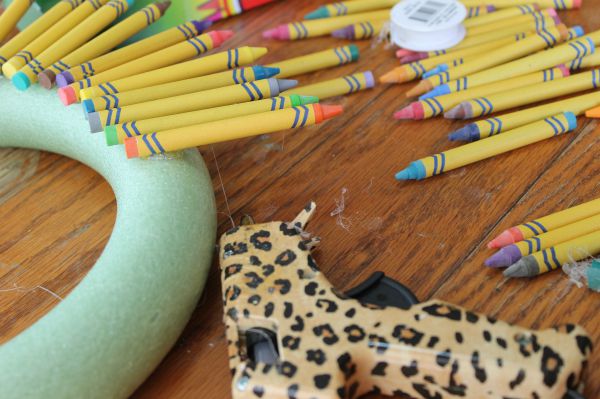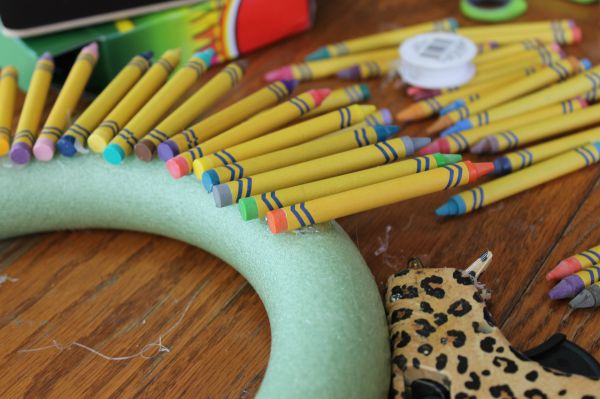 Add hot glue to 2-3 areas on the bottom of chalkboard and press into crayons to secure.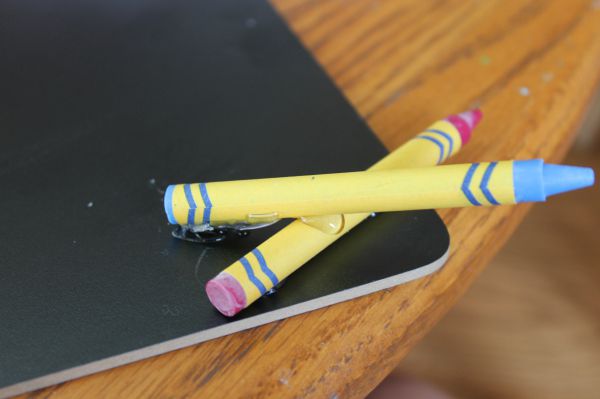 I held back a couple crayons to add a special touch to my chalkboard and affixed them with hot glue as well.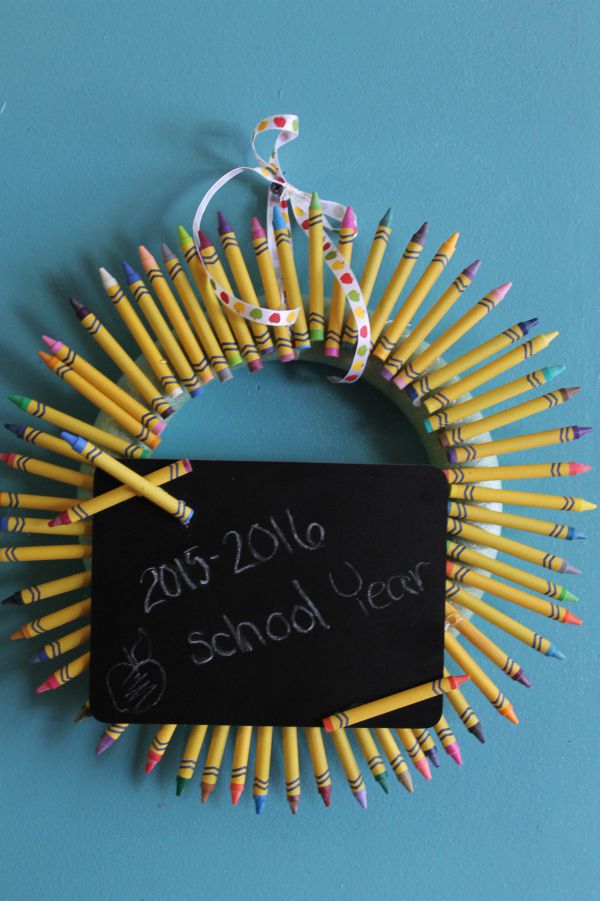 I love the simplicity of this wreath but you can add a few more school supplies randomly around on top of the crayon base if desired- shaped erasers, pencils, cute sharpeners, etc.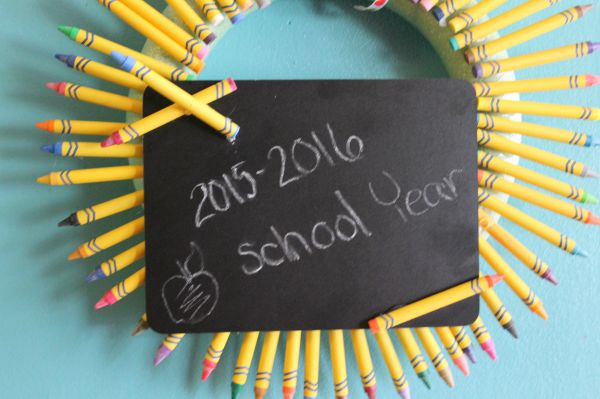 Find more craft ideas – Dollar Crafts for Kids. You an also check out the latest crafts we have created.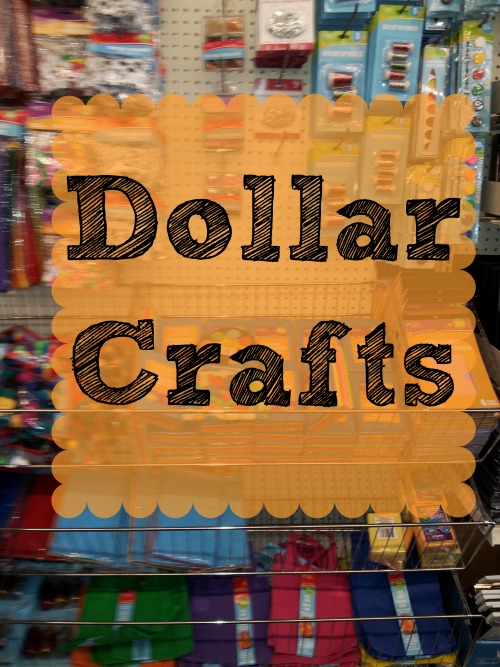 Did you enjoy this post? Find more money saving tips here.