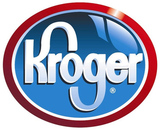 I've suspected this announcement would be coming soon since Marsh Supermarkets stopped doubling coupons and many of the Meijer locations in Indiana have stopped doubling coupons. Kroger has announced that they are implementing the New Lower Prices Program effective July 31, 2013 which means the double coupons are being eliminated. This is something that Kroger has slowly been rolling out to all areas of the country.
Here's the announcement from Kroger:
In an effort to provide all of our customers with the most value for their dollar, we're implementing a New Lower Prices program. Effective July 11, we're reducing prices on thousands of everyday items that you and your family rely on.

To make this possible, on July 31 we're discontinuing our practice of doubling (up to 50 cents) manufacturer coupons in the Central region. We'll continue to accept manufacturer coupons and other coupons at face value, including digital coupons, e-coupons, Catalina coupons and printable coupons.

We truly believe these changes reflect our efforts in providing the best shopping experience to all of our customers.

We hope that you'll come in and see our new low prices as well as the many other ways to save including: Downloadable, clip-free coupons daily on www.kroger.com/digitalcoupons, Weekly sales and special sales events, such as Mega Event and Cart Busters, Fuel savings program that offers up to $1 off per gallon when you redeem up to 1,000 fuel points at Kroger Fuel Centers, 10 cents off per gallon at participating Shell stations, Loyal customer mailings containing customized coupons,  $4/$10 generic drug pricing (see pharmacy for details), and Faster checkouts.
BargainBriana.com continue to supply the weekly coupon match-up and store deals for the Kroger Central Region located on this page.