I have a new favorite toy – my Pampered Chef Veggie Wedger. It is so easy to use and gives perfect uniform to your wedges. Did I mention super simple? It was wonderful to have for this Rosemary Garlic Red Potatoes recipe.
By cutting these into wedges instead of leaving them as is, I reduced the cooking time and they were easier to eat. Let's get started on this quick and easy recipe that packs a tasty punch.
Rosemary Garlic Red Potatoes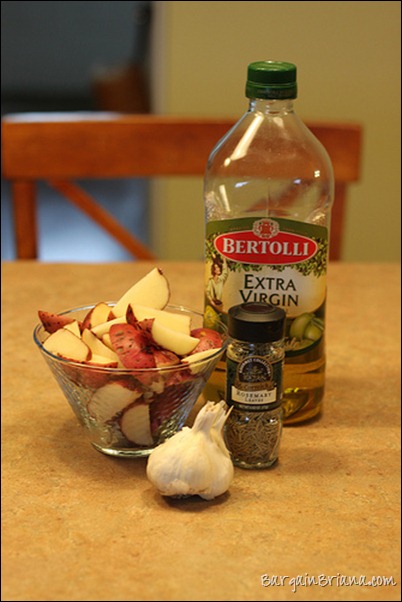 Ingredients
10-15 Red Potatoes
1/4 cup Extra Virgin Olive Oil
4 cloves crushed garlic
1 teaspoon dried rosemary or 1 tablespoon fresh rosemary
Using the super nifty Pampered Chef Veggie Wedger…posting about because I absolutely LOVE! This is no way sponsored or provided by Pampered Chef, though I've done giveaways from them in the past. I just think this is one of the best new products in my kitchen.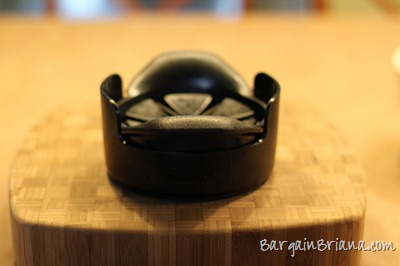 Place your potato in the Pampered Chef Veggie Wedger.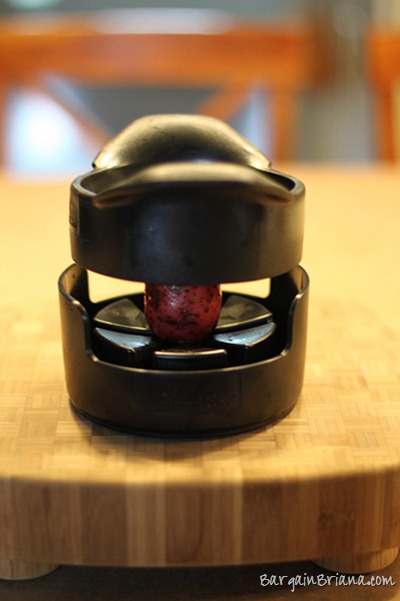 Press down and align the wedger blades up with the bottom piece…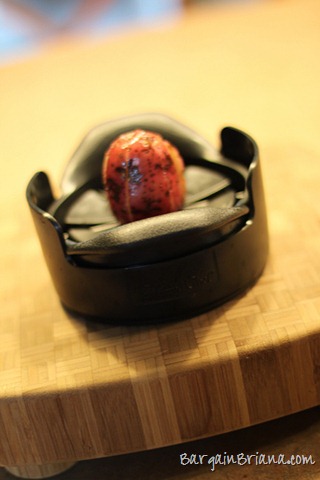 You will end up with pieces of potato that look perfectly like this….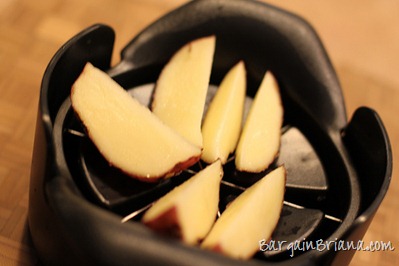 Toss the olive oil along with the rosemary and garlic in a large bowl.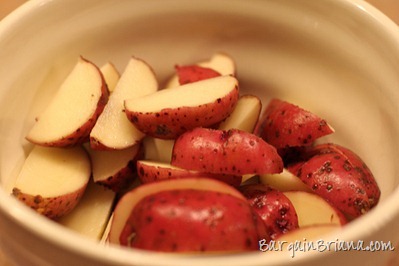 Bake at 350 degrees in a shallow roasting pan for around 45 minutes or until tender. You can serve hot or cold.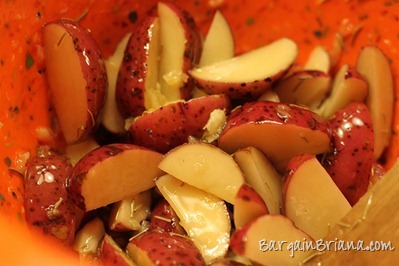 Delicious!
Find more meatless meals and dishes with my Meatless Monday series.
On Pinterest? Check out how I'm using Pinterest for Meal Planning.
Recipe inspiration from the Food Network.