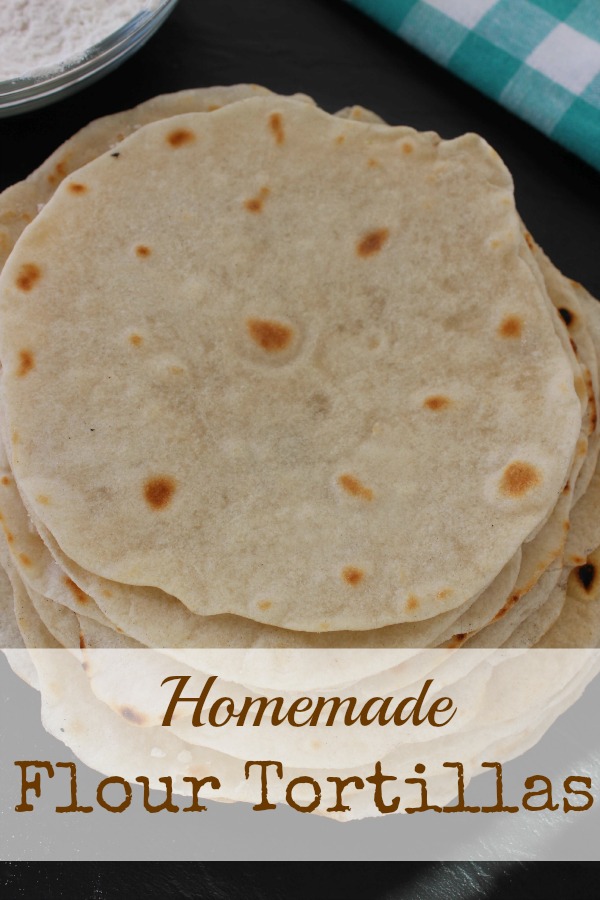 Do you love making your favorite store-bought products at home from scratch? Do you have a stand mixer? If so, you can learn how to make homemade tortillas yourself, right in your own kitchen! The process is surprisingly easy and fun, and once you're done, you end up with yummy tortillas!
One thing I love about this recipe for homemade flour tortillas is how simple it is. It only requires five ingredients I pretty much always have on hand: flour, salt, baking powder, vegetable oil and water. Whether you ever accidentally run out of tortillas or you simply want to try something new: this recipe for homemade flour tortillas is sure to come in handy.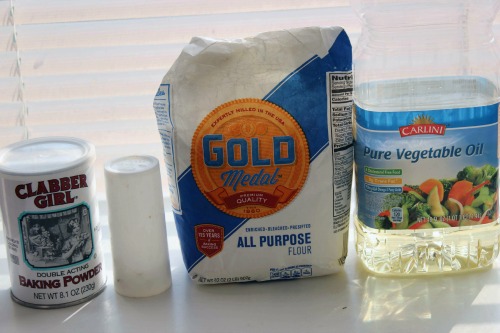 Of course, it is important to realize that while this recipe for homemade flour tortillas is pretty easy, learning how to make homemade tortillas can take a little extra time. I wouldn't choose this recipe for a busy weeknight when I was already in a hurry–unless I made them in advance. If you have a little extra time, however, I would highly recommend you give this recipe a try. It could even make for a fun weekend activity with the kids. They will be so impressed.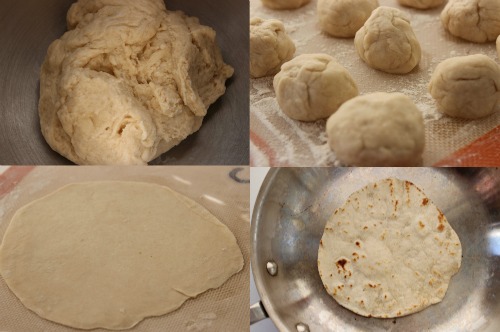 Sure, you could just pick up tortillas from a store, but sometimes isn't it nice to know that you made something yourself? That's just one of the many reasons I love this recipe and keep it on file to pull out every once in a while. You should try it too!
How to Make Homemade Flour Tortillas
Ingredients
3 cup Flour
1 tsp Salt
1 tsp Baking Powder
1/2 cup Vegetable Oil
1 cup Warm Water
Instructions
Using a stand mixer, whisk dry ingredients until combined.
Add water and oil and mix, scraping down the sides as needed until ball forms.
Mix for two more minutes until dough is smooth.
Turn out onto floured work surface and divide into 16 pieces and roll each into a ball.
Allow to rest for 10 minutes.
Preheat skillet over medium heat.
Roll out each ball into a 6″ circle.
Cook each tortilla on first side for about a minute, until brown spots form, then flip and cook other side for about 20 seconds.
Stack cooked tortillas and wrap in a clean towel to cool.
If not being used immediately, store in a zip lock bag.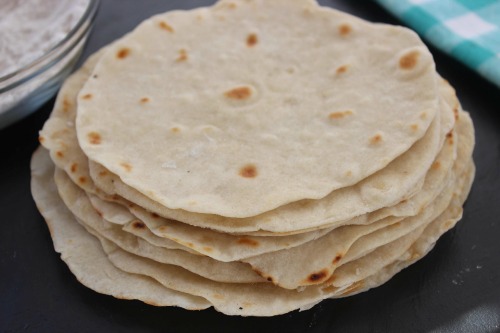 View the Recipe Index for a complete list of recipes. For the most recent vegetarian recipes posted on the blog, go here. To view all the recipes post on the blog, go here.