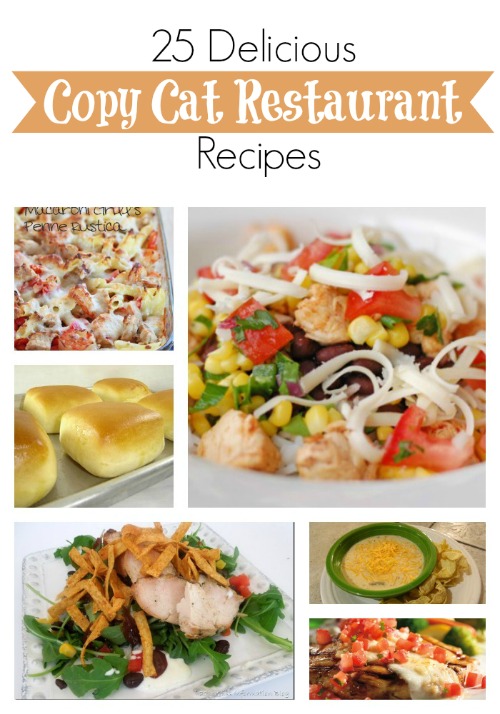 Eating out can be so expensive but when you have a craving for your favorite restaurant food you want what you want! Many of these you can make in your own home at a fraction of the cost. It's also nice for those of us who live in rural areas who have to drive miles and miles to get to some of these restaurants. I've compiled a list of some of the best Copy Cat Restaurant Recipes I have found on the internet! You can see all the latest Copycat recipes we have posted on the blog over here.
25 Delicious Copy Cat Restaurant Recipes
Be sure to check out this list of 25 Starbucks Copycat Recipes.
Do you have any favorites that we didn't mention here? Leave us a comment and let us know your restaurant favorite! 
View the Recipe Index for a complete list of recipes. For the most recent vegetarian recipes posted on the blog, go here. To view all the recipes post on the blog, go here.