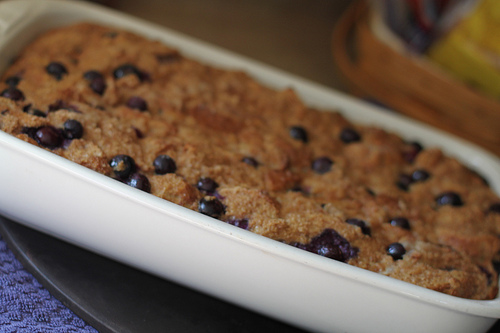 Blueberries, blueberries, and more blueberries!
I love blueberries especially fresh blueberries from Michigan. We love to go to Michigan once a year and pick our own. We always buy plenty so that we have a nice freezer stash. It seems like no matter how many we purchase and freeze in the summer, they rarely last past November.
Blueberries are know for their antioxidant prowess, full of dietary fiber, and have a low calorie count. This means great for cardiovascular health, brain health, insulin response, and cancer risk reduction. Read more about the health benefits of blueberries. The best blueberries are actually dusty in color, which is what we get when we pick our own! They are a versatile fruit that can be used to top salads, eat plain fresh, added to yogurt, and cooked in baked goods.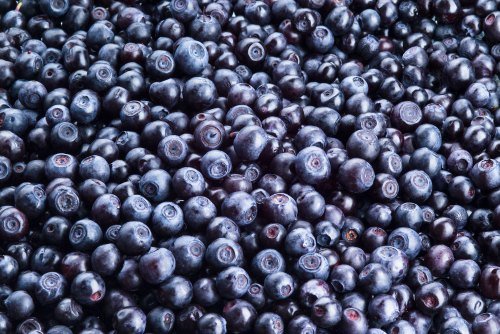 My older kids love blueberries even plain. Great, right?! The younger ones are still a little more picky. What to do? Adding them to one of their favorite breakfast dishes like french toast is a great way to sneak in these fruit powerhouses! Plus, mom loves a homemade breakfast dish that she can prepare ahead of time and requires little monitoring in the morning – so a baked breakfast dish like baked french toast is always a win for everyone!
This makes a great back to school recipe as it is easy to prepare and your kids will love. This is a great way to use leftover blueberries and a great way to use up any bread too!
How to Make Baked French Toast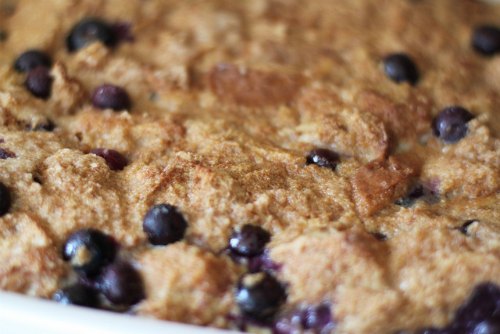 This was a easy Sunday morning recipe. 
Blueberry Baked French Toast
Ingredients
6 eggs
3 cups skim milk
1 cup maple syrup
2 teaspoons cinnamon
¼ teaspoon salt
5 slices of bread, cut/torn into cubes
2 cups of blueberries, fresh or frozen
3 tablespoons sugar
1 tablespoon cinnamon
Instructions
Combine beaten eggs, milk, maple syrup, cinnamon, and salt.
Add bread and mix.
Stir in blueberries.
Pour mixture into a greased 9" x 13" baking dish.
Sprinkle sugar and additional cinnamon on top of the mixture.
Bake at 350 degrees for about 40 minutes until golden.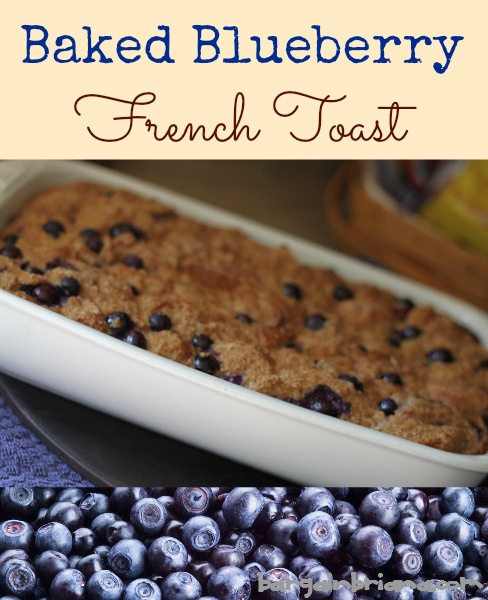 Other blueberry recipes you might enjoy: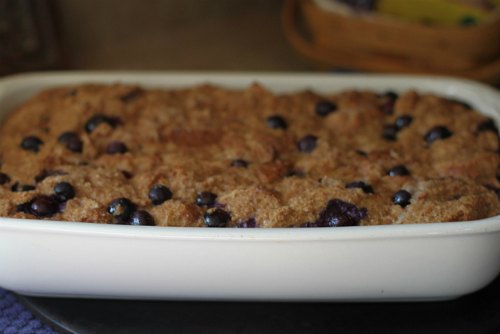 Other Breakfast Recipes you might enjoy:
For the most recent vegetarian recipes posted on the blog, go here.